If your phone number is lost, expired, or cannot be reach anymore, you can change your phone number associated with BIGO LIVE.
Follow the steps to change your phone number connected to BIGO LIVE easily.
Step #1. Open BIGO LIVE app and visit your profile page.
Step #2. Tap on "Settings" > "Account management".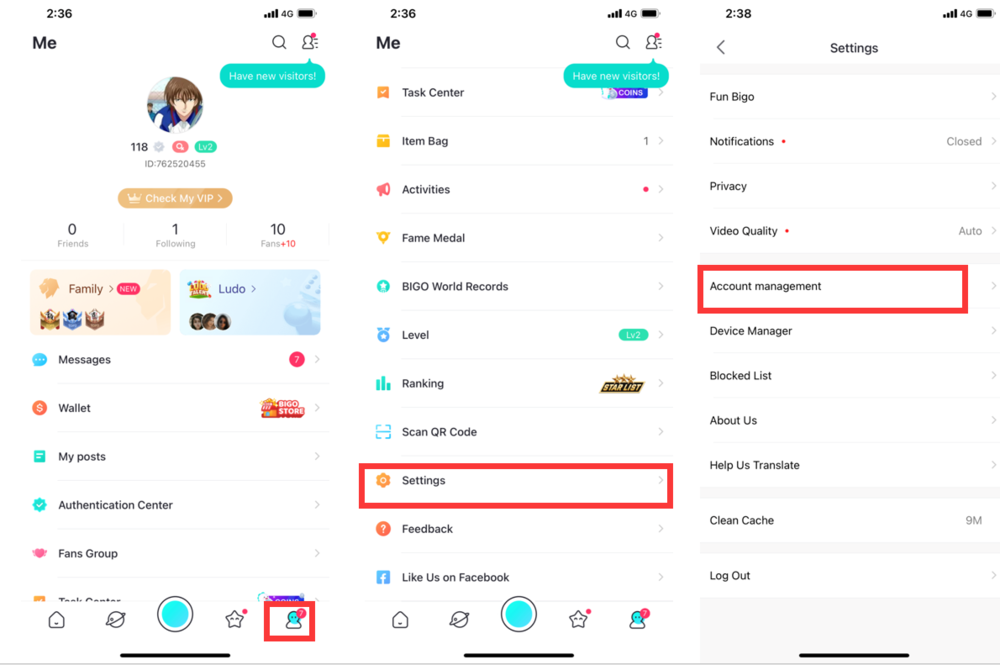 Step #3. In "Bind account", tap "phone" > "Change Phone Number". Then, fill which new number you are changing to.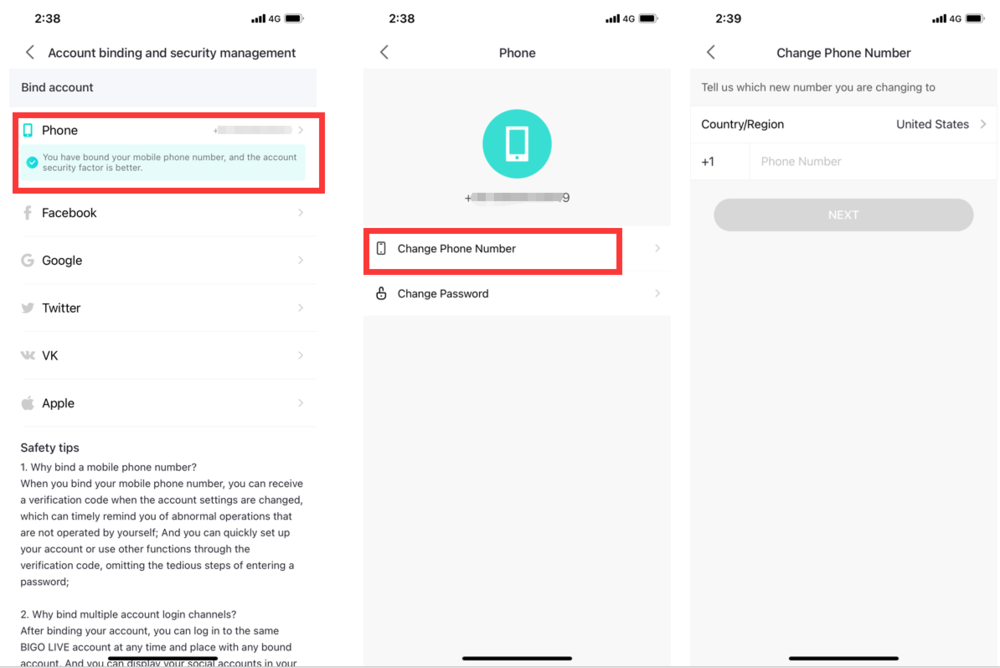 Note: If you have stopped using the old phone number, you won't be able to change your phone number in this way. In this case, please submit your issue to our online customer service via "Feedback".
If you want to find the BIGO LIVE contact number, you can visit the Support page.