TikTok has quickly become popular with its short one-minute videos and ease of creating viral content. Aside from short videos, one of its star features is LIVE, which allows TikTokers to stream and chat with their viewers. However, in order to go live, you need a certain number of followers and meet the age requirement.
In this post, we'll explain what requirements you need to follow to go live on TikTok and how to go live on TikTok.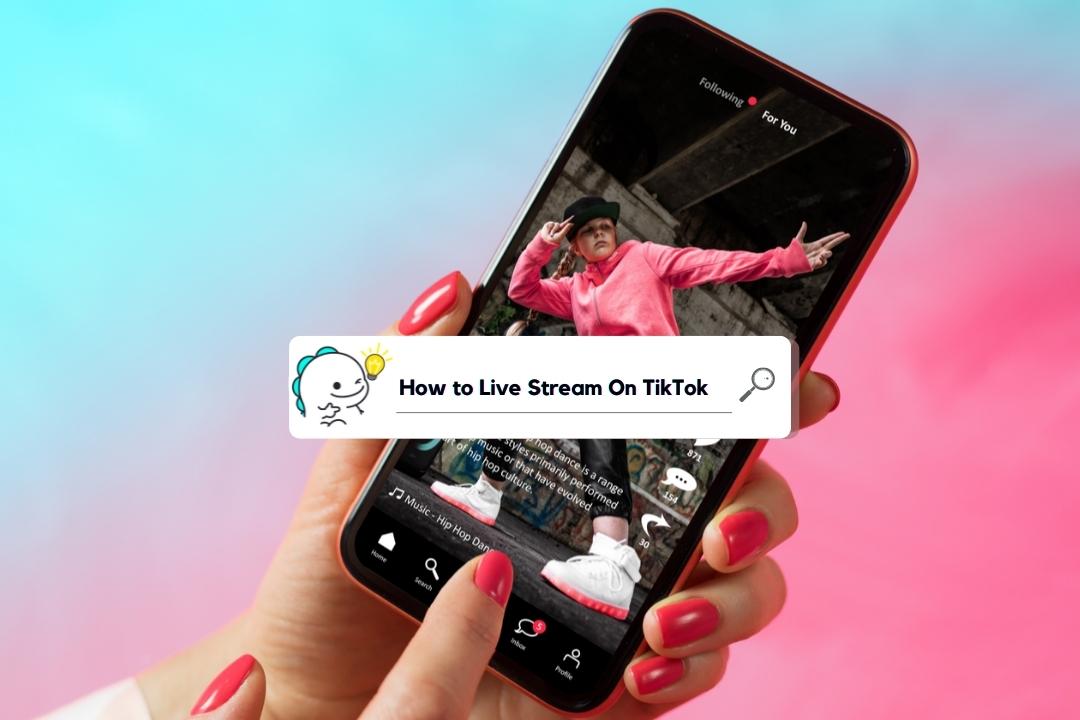 Requirements to Make a TikTok Live
TikTok allows you to live stream, but you must meet a few of requirements:
Whoever wants to go live on TikTok must have at least 1,000 followers, otherwise they will not be able to access the "LIVE" option.
You must be over 16 years old. Although the minimum age to use TikTok is 13, your profile must reflect that you are at least 16 to go live on TikTok.
Do you meet these two conditions? If you don't have enough followers on TikTok, you can go live on BIGO LIVE which requires no follower. You can start streaming on BIGO LIVE first and attract followers gradually.


If you meet these requirements, keep reading to learn how to go live on TikTok.
How to Make a Live On TikTok?
To go live on TikTok, you do not need many tricks or procedures. It can be done in 7 simple steps, where you will only need the app and fast internet connection.
Open the TikTok app
Go to the + symbol, the same one used to record the videos.
Go to the bottom of the record button, where you can see the time options and locate the access called LIVE.
Slide the LIVE option to the left.
If desired, write a description about your live stream.
Click on the 'Broadcast live' button, then a countdown will appear.
Finally, when the countdown is over, the live broadcast of what is recorded will begin.
When starting a stream, a text always appears warning you that you must abide by the Community Guidelines and that behavior deemed inappropriate may result in your account being banned. Keep this in mind and be respectful and responsible with the rules of the app and with the public who is watching you.
Can You Make Money from TikTok Live?
TikTok is an excellent platform to earn money, but it is not an easy task. You have to meet certain criteria and have followers who send you virtual gifts. These 'gifts' will become a source of income for the creator of contents.
The process by which a TikTokers can earn money with their live streaming is as follows:
Users first buy (with real money) coins on TikTok with which they can purchase virtual gifts.
Your followers watch your live streams and some of them may send the virtual gifts to you. These virtual gifts will be automatically transformed into diamonds in the content creator's account.
When the TikTokers has a certain number of diamonds (minimum 100), they can be exchanged and receive money in exchange – never more than 1,000 dollars a week that will be paid through PayPal.
You must be over 18 years old to receive money.
Summary
So, are you ready to be the TikTokers of the year by generating the best content in video and in your live broadcasts on TikTok?
You already learned how to live stream on TikTok. Now, all you have to do is go live on TikTok, take action and increase followers to go viral.