Live streaming can be fun and exciting, and if you can generate some income with streaming, it's even better!
Yes, you can definitely make money live streaming and there are indeed streaming apps and platforms that help you get paid.
In this post, we bring you the apps we have nominated for the best live streaming app to make money if you want to make money via streaming your hidden talents to the World!
You can start streaming on these platforms even if you do not already have a social following. However, you won't start earning big bucks from streaming right away, though. You have to build up your streaming channel as a revenue stream over time. If you keep at it, stay consistent, play lots and are genuine in your interaction with fans, the money will come. It might not be immediate, but it will come.
7 Best Live Streaming Apps That Pay You
1. Bigo Live
BIGO Live is a trending live streaming platform that allows users to share live moments with their followers.
Earning money from this app can be very easy if you properly showcase your talents and skills on the app. So think about what you are good at and how you can use your strengths to gain followers. Think big and try to be distinctive. Then, if the audience likes your content then they can send you multiple gifts in the form of stickers. These gifts can be cashed out or stored in the wallet.
On average you can earn between $140 to $10,000 depending on your followers and content.
Also, you can apply to be the official host of BIGO LIVE. By being an official host, you'll get extra monthly salary if you finish the goals.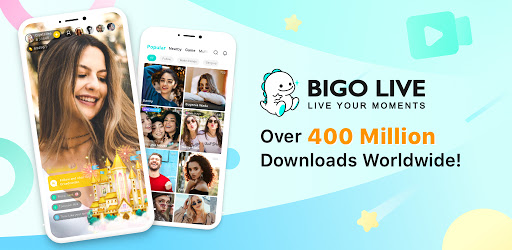 2. Twitch
Historically, Twitch is a live streaming site for gamers. Nevertheless, today many musicians, dancers, foodie, comedian, or just a talented personality are active in Twitch, too. You can, too!
This streaming platform is embedded with multiple ways of monetizing your content.
Channel subscriptions
Emotes
Bits
Ads
Sponsorships and more
To avail all these benefits, you will need to get partnered with Twitch.
Without being a Twitch Partner, you can start earning straight away with what Twitch calls "Bits" from your viewers. When you have accrued $100 worth of bits, you can get paid out.
To be honest, Twitch is huge, and the top streamers are making a huge amount of money. However, competition will be fierce and probably quite cut-throat, so you probably need to be pretty persistent and put in the work — a lot of it.
3. YouTube LIVE
YouTube Live is YouTube's livestreaming feature, which enables content creators to interact with the audience in real-time via video and chat.
When you go Live, your livestreams can be displayed on your audiences' personalized YouTube feeds. This depends on whether they've subscribed to your channel, previously watched or liked your content, or interacted with content that's similar to yours.
There are several ways you can monetize your YouTube livestreams:
Ads: Running ads on your videos is a great way to earn some extra revenue. YouTube allows you to run pre-roll, mid-roll, display and overlay ads on your livestreams. Learn more about how to enable ads in YouTube Live.
Super Chat: Enabling this feature allows your viewers to purchase chat messages to better connect with you. When someone sends a Super Chat, their message will be highlighted or pinned at the top of your chat feed, making them feel exclusive.
Super Stickers: Similar to Super Chats, Super Stickers are exclusive stickers that users can purchase and share within the livestream chat feed to better express themselves.
Channel Memberships: Your subscribers can become members of your channel by paying a monthly fee. Most creators offer members-exclusive perks like custom emojis, members-only live chat and loyalty badges as an incentive to join.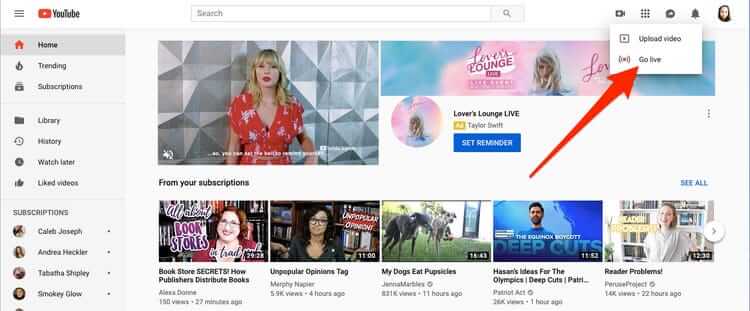 4. Facebook Live
Facebook allows broadcasters to stream live videos on a conversation, a promotional event, Q&A, or any content. The platform allows live streaming from anywhere around the world simply, using the Facebook application.
To make money from facebook Live, adding a donate button & in-stream ads to the live streaming can help to raise money for a cause as well as monetize live videos. Make sure to qualify the eligibility criteria to enable FB's fundraising and monetizing features.
5. TikTok Live
LIVE on TikTok is a feature that allows creators to engage with their audience in real-time. It also allows creators above 16, with more than 1,000 followers, and with more than 100,000 video views within the last 30 days the chance to be sent virtual gifts (that can be exchanged for actual cash) from their biggest TikTok fans.
Since TikTok has a minimum $100 payout rule, you won't be able to withdraw the amount until you've collected at least $100 in your TikTok balance.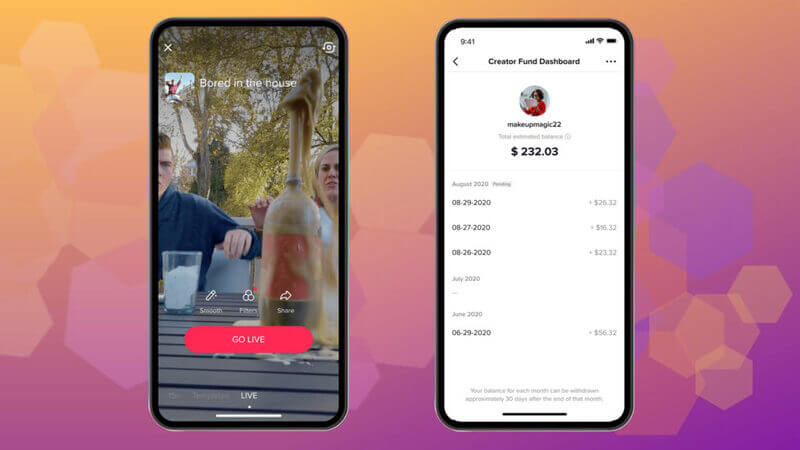 6. BuzzCast (formerly FaceCast)
BuzzCast aims to connect people through several different activities. These include games, live chats, creating content, and interacting with people worldwide.
Users can broadcast video anywhere, anytime they want while followers can like, comment, or gift the broadcasters using purchased diamonds. Earned gift can be converted to cash, and this creates an avenue for broadcasters to earn some cool money while catching fun.
7. Amazon Live
Amazon Live is a live streaming platform that features videos of products sold on Amazon. Amazon Influencers can create and host streams on Amazon Live. They can demo the products, answer questions, share promo codes, and earn commissions. Amazon Live can be accessed from both the Amazon mobile app and the Amazon website.
When shoppers watch your videos, they have the option to click and make purchases within the video. You'll earn commissions for all qualifying purchases of products featured on your live stream.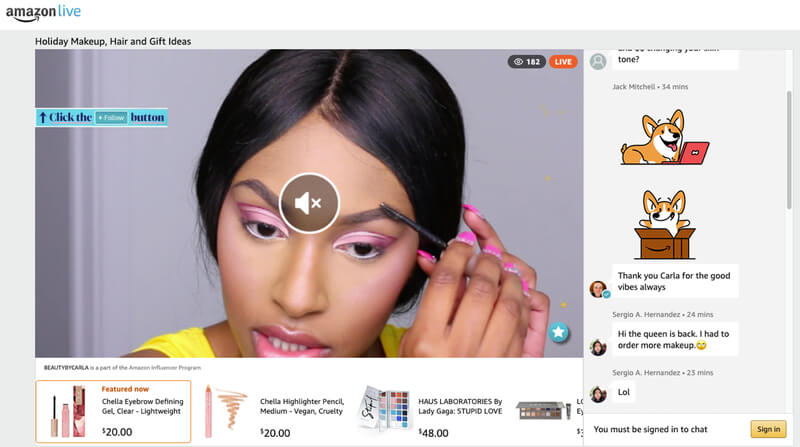 Conclusion
There you have it. All that is listed is for you to try it out and make money live streaming! Try a couple of the platforms and see which one is going to suit you the best, and then stick with that one.
No matter which live streaming apps you choose, please keep in mind that the main hurdle in making money from live streaming is building a fan base. As you can see, some live stream platforms in this list require you to have a substantial number of followers and content views to even be considered for their live streaming service, let alone allow you to earn from ads and other monetization avenues.
If you choose BIGO LIVE as the live streaming platform, you can continue to read how to be popular on BIGO LIVE.