Though most of people will download the BIGO LIVE app and go live (or watch live streams) on their phone, some still want to watch live streams or play live games on their computer with bigger screen and better visual experience.
In this post, we'll introduce how to watch BIGO LIVE videos on computer and how to download BIGO LIVE Connector to stream PC games on computer.
Part 1: How to Watch BIGO Live videos on Web/PC
You can watch live-streaming video from the official website of BIGO LIVE.
First of all, you can log in by scanning the code from BIGO LIVE app to have better experience. Please note that "login" or "signup" is not a must, so you can skip this step.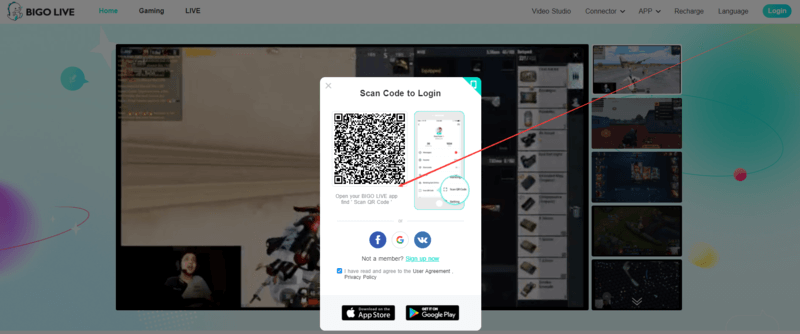 Then, there are four categories in the official website if we include Home page and they are: Home, Gaming, LIVE and Bar.
Home
If you are hanging around and want to watch something to kill your time, the Home page is your destination. It shows the hottest and the most popular streamers or live streaming contents on BIGO LIVE.
The live streaming videos in the Home page are quite diverse including but not limited to singing, dancing and gaming.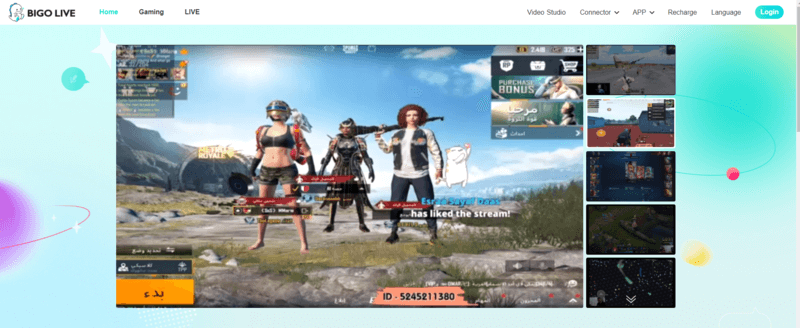 This category is specialized for game lovers where people can find a varied collection of trendy games. From LOL, CS, Overwatch to Candy Crush and Draw and Guess, you definitely can find your loved one.
Besides rich game types, Bigo also boasts a mass of streamers with various broadcasting styles. You can find streamers who are game guru and watching their shows will raise your game level; streamers who are good at developing strategies and their videos will catch your eyes.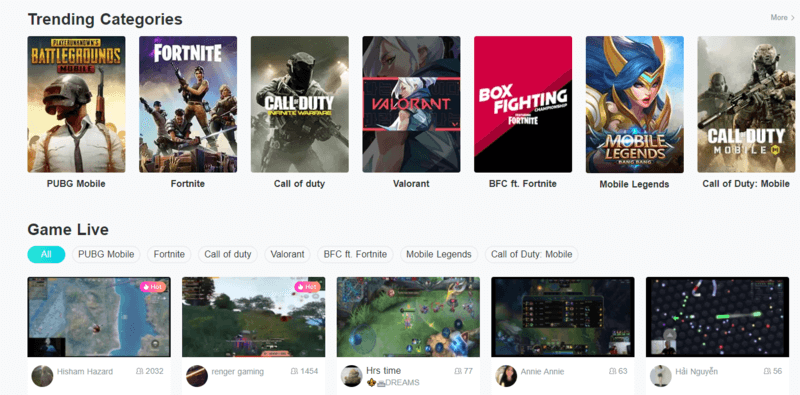 "Live" is like a hotpot where tons of live videos are grouped in this place. You will surprise by how diverse the live shows are if you take a while to browse through. You can see gyming, cooking, singing, dancing, storytelling and all kinds of broadcast-able contents in this area.
Due to its hotpot trait, the quality is mixed. However, spending time to look for interesting contents is worth and maybe in some corners, you will find something unexpected. Of course, you can filter live by countries and exotic live shows are waiting for you.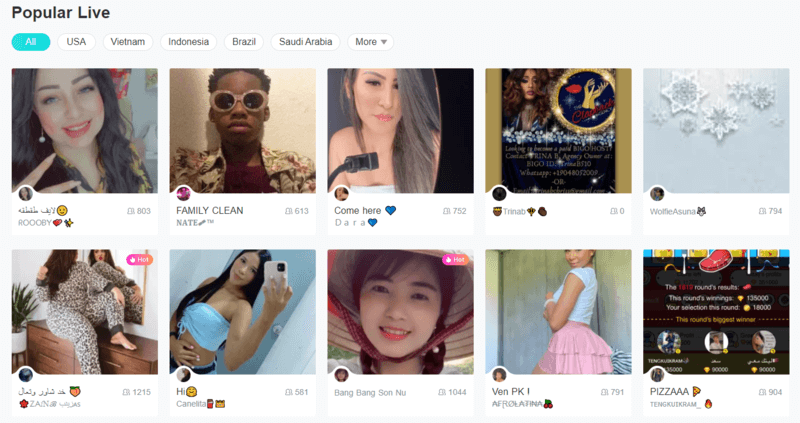 Part 2: How to Stream PC Games on BIGO LIVE?
To stream PC games on BIGO LIVE, you need to download BIGO LIVE Connector. It just takes you 4 steps to begin your game show on PC. Follow the instruction and share your life to the world!
Time needed: 2 minutes.
Scan QR Code

Scan QR code of Bigo Live Connector (40MB)
Note: At present, BIGO LIVE Connector is only available for Windows 7/8/10.

Set up the Live Mode

Set up the live mode and generate the BIGO code.

San QR Code to Connect to your PC





Game Live Stream on PC

Now, you have already begun your live game show.
Bottom Line
By following the guide, you can watch BIGO LIVE's videos on web/PC or broadcast live games from your computer easily.
Download BIGO LIVE App!


🔥More Bigo Live Tutorials: