Bigo Live and TikTok are currently two of the most popular social media platforms in the world. Both of them are great place for an opportunity to show off your talents, get fans and make money. However, do you know that these two apps are quite different from each other? In this post, we'll compare Bigo Live with TikTok. Let's check what these two apps can bring to you.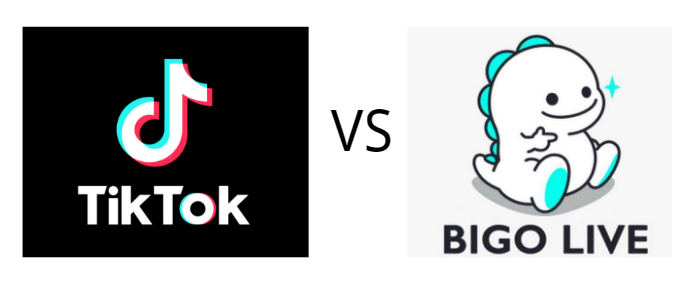 TikTok vs Bigo Live: Core Features Comparison
Bigo Live –Live Streaming Behemoth
Bigo Live is a live-broadcasting platform that enables you to show off your talents, sing, dance, or other hidden ones. Get fans, increase your popularity, receive gifts, make money, seize the chance to become famous as an idol or a KOL.


In addition to the personal live stream room, Bigo Live has some other selections, like the multiplayer video/voice chat room, where you can either invite a friend to start a 1v1 video chat or create or enter a group video chat or video call with up to 12 people.
Moreover, the live PK enhances the fun of the live stream, so that viewers can better engage in it and the streamers can earn more.
Except for the above features, user can post their own updates, vlogs, or short-form videos as well, which is quite similar to TikTok.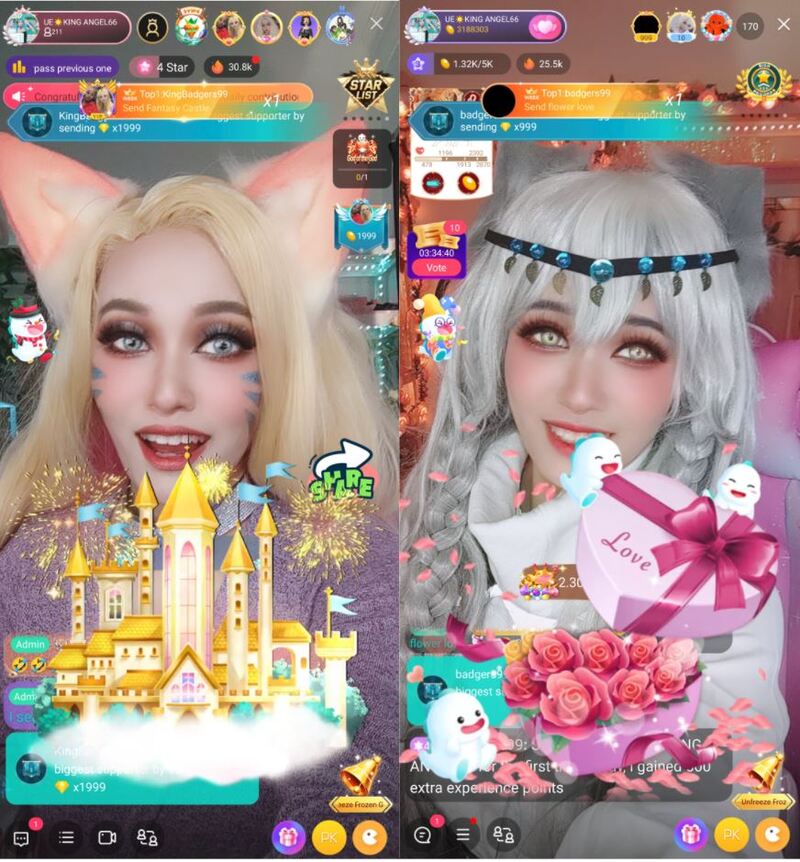 TikTok – The Short Video King
TikTok empowers users to create 15-second entertainment-packed videos and further add their flavor of creativity through filters, stickers, video speed controls and augmented reality animations.
You can also live stream on TikTok. However, a user can only go live on TikTok if he/she has at least 1,000 followers while Bigo Live has no restriction.
TikTok vs Bigo Live: Content Comparison
Bigo Live – For Real-Time Live Videos
BIGO LIVE is an active community with millions of talented live broadcasters including dancers, singers, instrumentalists, foodies, comedians, gamer, etc. They will live stream day and night so you can watch all kinds of wonderful live shows in 24 hours.
TikTok – For Recorded and Edited Short Videos
On TikTok, you can watch endless videos, from comedy, gaming, DIY, food, sports, memes, and pets, to oddly satisfying, ASMR, and everything in between. It offers you amusing, fascinating and engaging videos that will make your day. Different from Bigo Live, most of these videos are pre-recorded and edited.
Which Is Better Bigo Live or TikTok?
I must say both Bigo Live and TikTok are great platforms for entertainment and killing boring time. Since both of them are free, you can download and use both of them without any cost. However, each of them have their merits.
Why Bigo Live is Better than TikTok?
You can't go live on TikTok without 1000 followers while Bigo Live has no restriction.
Bigo Live supports 1 to 1 video chat and group video chat.
The Bigo Live app has a feature known as pairing where you can find random users, with whom to chat, in addition to following and dating.
You have many ways to earn money on Bigo Live even if you have smaller fan base on Bigo Live.
Why TikTok is Better than Bigo Live?
TikTok exposure to billions of users for free.
TikTok is one of the best sources for memes and funny content
TikTok is good for people who is looking for micro-entertainment and distraction for a few minutes during the day.