The Russian people are somewhat different from the Westerners when it comes to the types of live streaming apps that they use. For example, Facebook Live may be not as popular as VK Live in Russia.
So, what are the most popular live streaming apps in Russia?
Today, we'll be taking a look at some of the best Russian live streaming apps and sites. Check them out and see which one catches your eye and fits your needs. Then go live or watch live streams instantly.
Note: In this list, we include both Russian live streaming app, as well as other live streaming apps that are popular in Russia.
10 Most Popular Live Streaming Apps in Russia
1. BIGO LIVE
Launch in 2016, BIGO LIVE is a Singapore-based live streaming app that offers the ability to live-stream your surroundings or whatever you may like at a single tap of a button. Though it is not originated from Russia, BIGO LIVE the one of the most-downloaded live streaming apps in Russia.
Once you sign up the app via VK, Facebook, Google or your phone number, you browse new, popular, or nearby live streams.
Aside from live streams, you can join one-on-one or group video chats. It also has filters similar to Instagram Stories and Snapchat that let the user change their appearance and Voice Chat rooms to talk to strangers via voice calls.


2. OK Live
OK Live is developer by the Russian giant Odnoklassniki. It is a social networking platform that allows you to watch Livestream videos and follow everything that is going on around you. Also, you can share lifetime moments in real-time with friends.
What I like this app best is that it allows you to watch live streams anonymously, without registration and for free.
3. TikTok Live
TikTok is one of the most popular apps in almost all countries today. However, do you know that TikTok Live is also popular in Russia and other regions in the world?
Like other live streaming apps, TikTok live allows users to broadcast live streams of their life or share what they are doing with friends or family. However, please note that TikTok had banned livestreaming and uploading of new content in Russia in March, 2022.
4. Twitch
Twitch is an Amazon-owned interactive streaming network that specializes in video game streaming. In addition to video games, Twitch also features content focusing on music, other creatives, and lifestyle, meaning there is something for everyone on this growing platform.
5. Trovo
Trovo is developed by Tencent who is the largest video games publisher in the world. It is a platform similar to Twitch where you can stream your games and watch other player's livestreams. This app's simple interface makes it easy to connect with players from all over the world, show off your gaming skills, and start conversations with its built-in chat tools.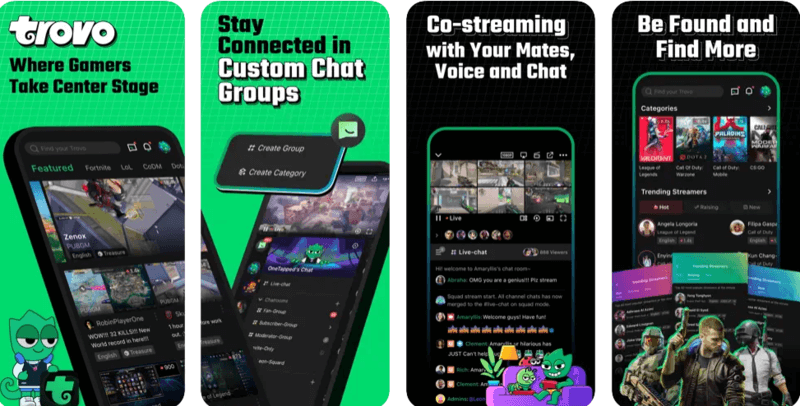 6. V – Live Broadcasting
V Live is a South Korean live video streaming service that allows celebrities based in the country to broadcast live videos such as live chat sessions with fans, performances, reality shows and award shows on the internet.
If you want to follow the live performances of dozens of celebrities like BTS and K-pop groups, this tool offers live content 24 hours a day.
7. REALITY by Wright Flyer
REALITY IS a V-Tuber based live-streaming app where people can watch VTuber-oriented livestreams. Unlike apps where you're limited to viewing content, REALITY also allows you to create your own avatar.
Currently, REALITY has a roster of well-known Vtubers from Hololive and Nijisanji such as Tsukino Mito, Tokino Sora, Liz and Lita from KMNZ and Super Sonico, just to name a few.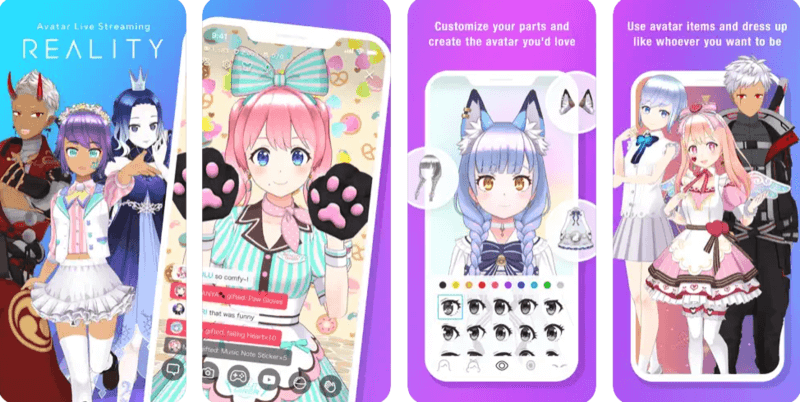 In Summary
Here you have it!
To honest, there are not many live streaming apps in Russia. If you want to use Russian Live streaming apps only, then OK Live or VK Live is best for you. If you are looking for other live ideo apps that are popular in Russia, then Bigo Live could be the best choice because it is most-downloaded live streaming app in Russia.