Live streaming apps let you live stream and tune into what others are broadcasting around the world. These days, many companies including tech giants like Facebook and Google are investing in the development of live streaming platforms.
Since live streaming platforms can help people and brands stay connected with their friends or followers in real time, many people are searching for the best live streaming apps. However, a live streaming app which is popular in one country might not be popular in other countries. Therefore, in this post, we'll only focus on the best live streaming apps in Thailand.
Let's take a look together.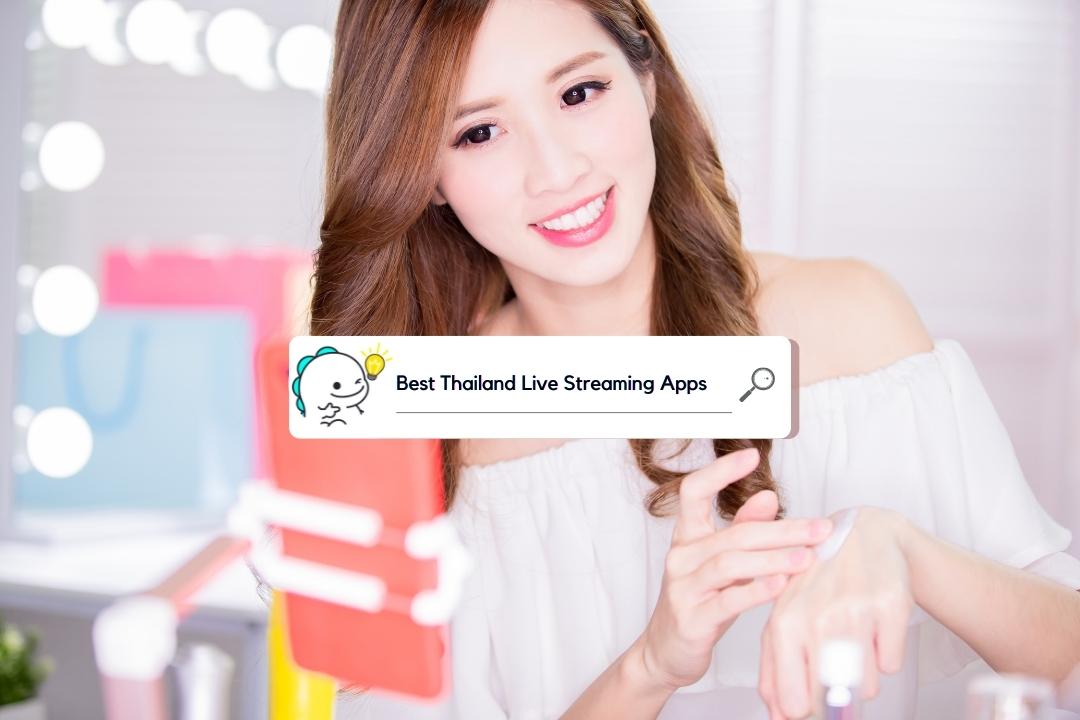 10 Best Live Streaming Apps in Thailand
1. BIGO LIVE
Bigo Live is one of the most popular live streaming apps in Thailand that has quite a lot of users. This app lets you broadcast live video and discover live streams from all over the world. You can watch live broadcasts from VJs 24 hours a day. Also, you can interact with broadcasters by sending gifts, commenting on their live streams, or chatting with them.
Some of the most popular Asian streamers in Thailand have been on Bigo Live for a long time due to the enormous economic advantages it offers compared to other platforms, and the simplicity of use, as you only need your mobile phone to start streaming for the whole world.


2. TikTok Live
TikTok is much more than a social network where you can upload fun dance videos accompanied by music. The platform also allows live streaming through its TikTok Live feature so that brands and content creators can interact with their audience in real time. However, it is necessary to meet a series of requirements to be able to do them, so they are not available to everyone. To go live on TikTok,
You must be over 16 years old.
You can receive gifts from the age of 18, which can be converted into real money.
Generally, a minimum of 1,000 followers is required to post on TikTok.
3. Twitch
Twitch, an Amazon subsidiary, is a live video streaming platform with approximately 30 million daily active users.
Twitch is currently fashionable among younger viewers due to the huge number of users who broadcast their daily adventures in video games and e-sports, although we can also find a wide range of channels of other themes. It does not matter if our favorite game is League of Legends, Call of Duty, Minecraft, Fortnite or even Brawl Stars, here you can find your place. Additionally, it allows us to chat with the best gamers in the world while enjoying their games live.
4. Facebook Live
If Facebook is your main social media app, it makes sense to go live there. To start a Facebook Live stream, click the camera icon at the top right of the app and swipe right to access the Live option. You can add a description to your post and set the visibility just like any normal post.
You can stream for up to 90 minutes, during which viewers can chat with you and send reaction emojis. When it's time to finish, tap Finish. Your video will appear on your timeline to be viewed later.
5. YouTube Live
Another popular free live streaming services in Thailand is the YouTube platform. On YouTube, you can broadcast whatever you want: e-sports games, yoga classes, podcasts, or even show the world your musical skills.
Here are some of YouTube Live main features:
Real-time interaction: YouTube Live allows for real-time interaction between creators and their audience through chat, which enables viewers to ask questions, make comments, and give feedback in real-time.
Multi-camera support: Creators can switch between multiple cameras during a live stream, allowing them to show different angles or perspectives during an event.
Public and private streaming options: Creators can choose to stream publicly to the entire YouTube community or privately to a select group of viewers.
Stream scheduling: Creators can schedule live streams in advance and notify their audience about upcoming events, which helps to build anticipation and increase viewership.
6. Vibie Live
Vibie Live is a Thai social network for going live. Coming with a logo in the shape of a rabbit, this app is outstandingly cute.
When entering the app, we will find many VJs who is live streaming. In terms of choosing to watch live, it will be divided into different categories such as Sweet, Dance, Student, Sing, K-pop, etc. If you find someone particularly interesting or funny, you can follow them so as not to miss any of their updates.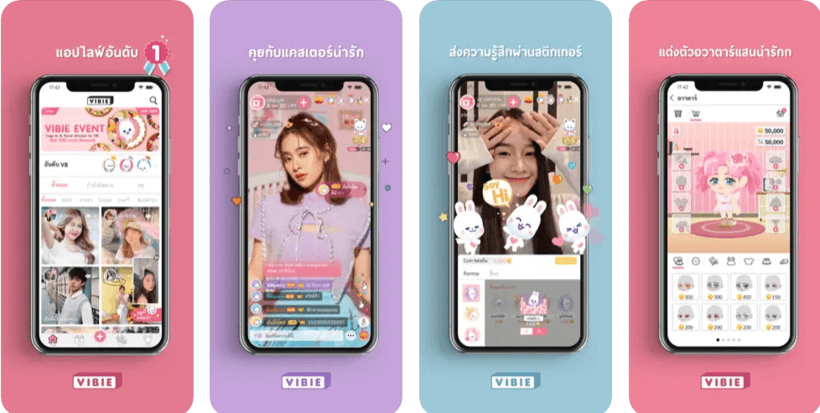 7. Caffeine: Live Streaming
For anyone who wants to try alternatives beyond dedicated game streaming apps, Caffeine is another interesting streaming platform. Viewers can interact with streamers via chat. They can also support streamers by sending them a gift for encouragement. In addition, there are many other types of entertainment to watch, such as boxing matches or other sports, even Rap Battle. However, the audience base is not very large.
8. Mico
MICO is an exquisite app to meet new people, have a chat, explore something fun, and experience exciting live streaming together. It is a modification of Kitty Live that many Thai are familiar with.
The Mico app has many VJs or broadcasters to choose from and there are high-quality live streamers from Thailand, Malaysia, and so on. They offer thousands of fantastic live shows every day.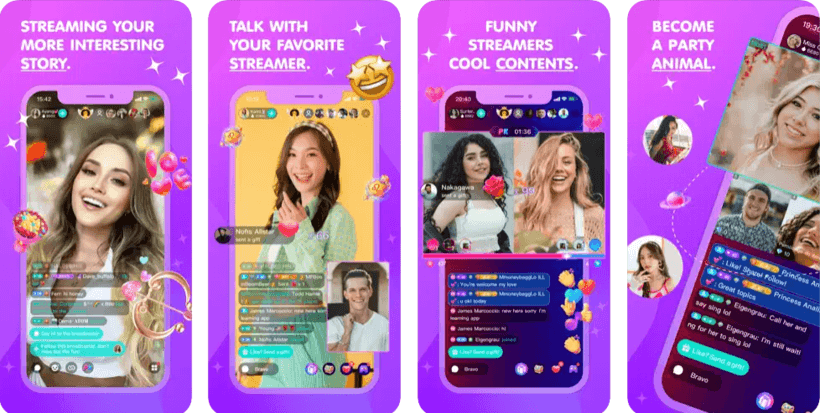 9. Tango Live
Tango is one of the most popular live streaming platforms on the market right now. Trusted and used by over 10 million people worldwide, this app was created in 2009 to handle calls, texts, and online gaming, but in 2017 it started offering live streaming services.
Tango live allows any content creator to share their talents and monetize their followers and fans. Also, Tango's DUAL streaming feature allows you to work with other video content creators easily.
10. CameraFi Live
Streamers, YouTubers and other video content creators need a good tool to share their clips. CameraFi Live is an app that can helps us to record and transmit high-quality videos. It allows us to stream and record live videos without the need to use complex programs or have advanced computer knowledge. It's as simple as opening the app, choosing the filters (if we want) and touching a button to start creating content.
There's no denying that live streaming is the next big thing as it helps you stay connected more privately. Make sure you're in the loop by using these Thailand live streaming app for entertainment or for showing your talents.