Bigo Live and TikTok are currently two of the most popular social media platforms in the market. They are both relatively young but continue to grow at a rate that is quite remarkable. These two apps are purely for feed-driven entertainment purposes and they are all free for download. However, have you ever wondered what the difference is between these two software? Literally speaking, they are completely different.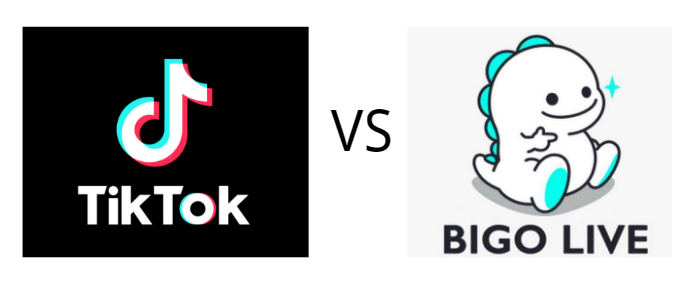 1. Basic Functions
Bigo Live:
Bigo Live allows you to live-stream your favorite moments or just daily life, and make friends from all over the world. It gives you the best opportunity to show off your talents, sing, dance, or other hidden ones. Get fans, increase your popularity, receive gifts, make money, seize the chance to become famous as an idol or a KOL.  
In addition to the personal live stream room, Bigo Live has some other selections, like the multiplayer video/voice chat room, where you can either invite a friend to start a 1v1 video chat or create or enter a group video chat or video call with up to 9 people. Expand your social hub,  make new friends, Bigo Live links you and your future friends from all around the world.
Moreover, the live PK enhances the fun of the chat room, so that viewers can better engage in it, but note that the loser of the PK must accept the punishment, do you dare to challenge it?
Except for the above features, the live anchors can post their own updates, vlogs, or short-form videos as well, which is probably the only thing similar to TikTok.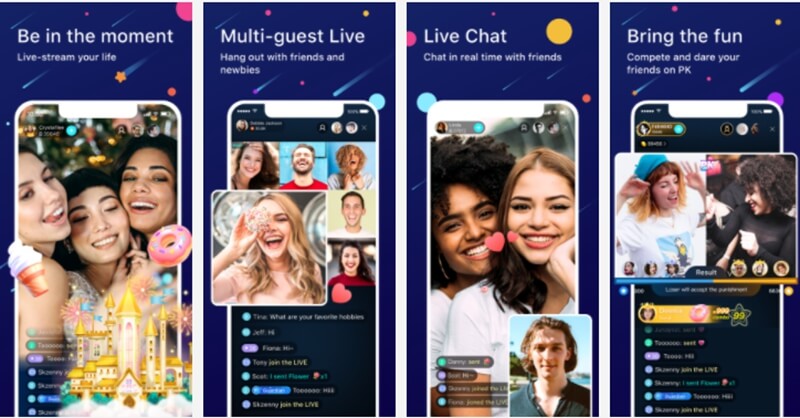 TikTok:
TikTok is the destination for mobile videos. It allows you to watch an endless number of short-form videos tailored to your specific needs. 
Furthermore, it's a video creation tool where users have 15 seconds to create a short video. You could express yourself and become one of the creators as an option, with considerable music clips and innovative effects for short-form video editing and shooting.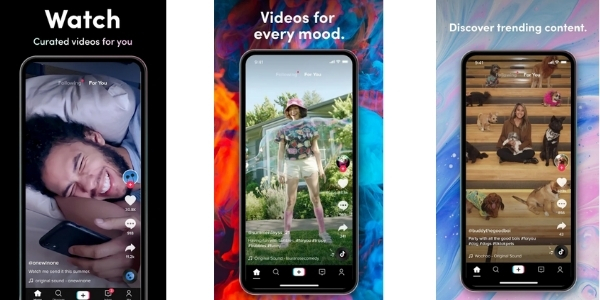 2. Mutual Amusement Category
Bigo Live:
We've got an active community with millions of talented live broadcasters including dancers, singers, instrumentalists, foodies, comedians, gamer, etc.
TikTok:
Watch all kinds of videos, from comedy, gaming, DIY, food, sports, memes, and pets, to oddly satisfying, ASMR, and everything in between. It offers you amusing, fascinating and engaging videos that will make your day.
3. User Community
Bigo Live:
The function and operation of Bigo Live are relatively simple and straightforward, therefore, the age of audiences watching the live broadcast is widely distributed, not only limited to young people. And it also has an age limit for users, which is required to be at least 18 years old (or age of majority in their jurisdiction).
TikTok:
Most of TikTok's users or players are younger generations due to its viral nature and "share-ability", even as young as 7 years old.
After talking about their distinctive characteristics, do you still think they are the same or similar apps?