Bigo Live continues to gain positive momentum in Malaysia with over 20% growth compared to a year ago
Bigo Live will onboard as many as 30,000 content creators over the next six months, offering people a stable source of income during this difficult COVID-19 period
The content creators will create unique, positive and engaging live experiences for audiences in Malaysia and around the world
As the community continues to shelter at home and practise social distancing, Bigo Live, a leading global live streaming platform, has been gaining positive traction in Malaysia. In the next six months, Bigo Live will invest in growing its community by bringing onboard up to 5000 content creators monthly. Up to 30,000 content creators in Malaysia will be live on the Bigo Live platform by the end of this year.
In Malaysia, Bigo Live has seen over 20 percent growth in the number of Bigo Live users. The onboarding of more content creators serves to meet this growing demand and interest. The Bigo Live community encompasses a diverse group of individuals of varying talents who share and create content to inspire and uplift during the pandemic.
Since the launch of Bigo Live's campaigns such as #STAYATBIGO, Bigo Live content creators have been given an opportunity to entertain and perform, while earning an income. All accredited creators have a unique story, skill set and knowledge to share with their fans through livestreamed sessions. This July, we highlight some of the unique livestreamers who have kept users engaged during the pandemic: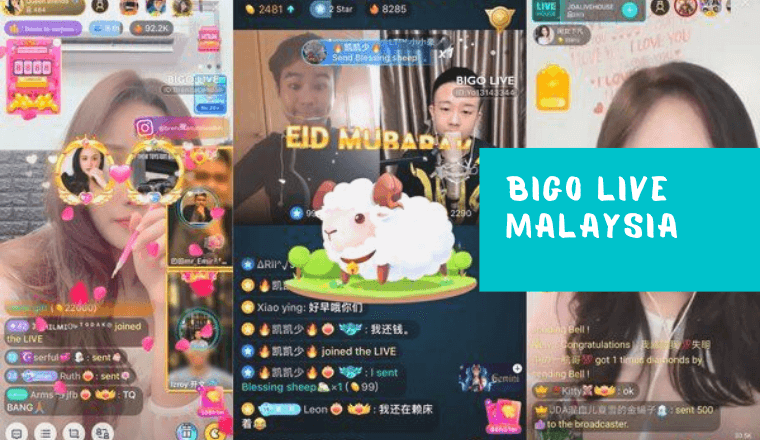 Brenda Anura Londoh (Bigo ID: BrendaLondoh) – Brenda is a live performance singer who uses her passion in singing to aid her in managing anxiety. She also talks about mental health issues and motivational topics with her fans.
Zeng Jingkai (Khinyo) (Bigo ID: Yo13143344) – Khinyo is a tarot card reader who provides guidance to those feeling lost in life and need to be directed onto the right path.
Angeline Tan (Bigo ID: line2) – Angeline is a fortune teller who helps others discover their future path while providing answers to all questions. Angeline gathers information of her viewers' destinies based on their birthdates and characteristics.
Bigo Live is on the lookout for new agency leaders/content creators, those who are interested can send an email to customerservice4@bigo.tv.
The app currently has over 400 million users in over 150 countries worldwide and continues to be at the forefront of the live streaming industry. In the first quarter of 2020, Bigo Live achieved a milestone of 26.7 million average monthly active users (MAUs), a 37.8 percent year-on-year increase.