One of our core values and mission as a platform is to be inclusive of every single person and provide a safe space for all voices to be heard. Although there have been many challenges in the past year and a half, it has provided an opportunity for our streamers to spread positivity and hopefulness to everyone watching around the world. For this reason, we are so incredibly honored to host a live multi-guest panel showcasing Bigo's most notable Asian American and Pacific Islander creators today.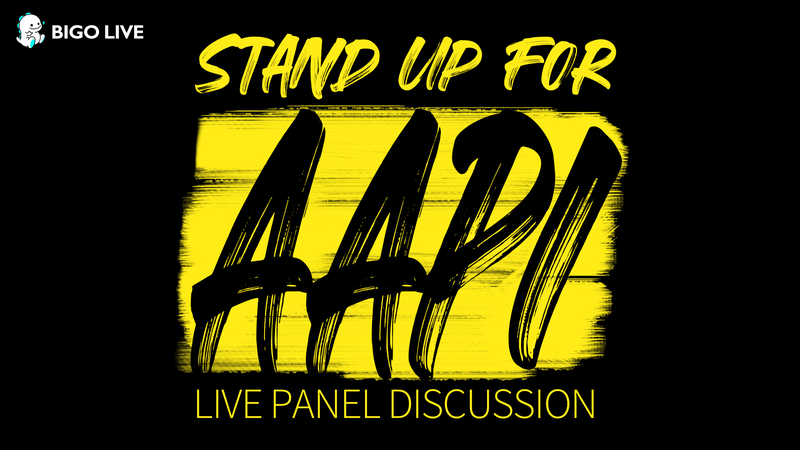 The panel's goal is to educate and speak openly about a variety of issues facing the AAPI community, giving the audience an opportunity to ask panelists questions while also sharing their own personal experiences. This is a crucial time in America to have an open discussion about AAPI issues and we are committed to providing a platform to people around the world to watch and develop a better understanding of what their friends, family and neighbors experience on a daily basis.
It is so important to love more and hate less. If we all do our part in making the world a more accepting and loving place, we can overcome any obstacle thrown our way. Let us come together to support our AAPI community and use today's panel as a launching pad to spread kindness to all.