Some people are too shy to start video live streaming. Then, why not try the audio live streaming that you don't have to show your face in front of the camera.
If you are looking for some audio live streaming apps, you've landed in the right place. Here is the list of the best audio live streaming apps that you can use to sing, talk about your day, or express opinions.
Here we go.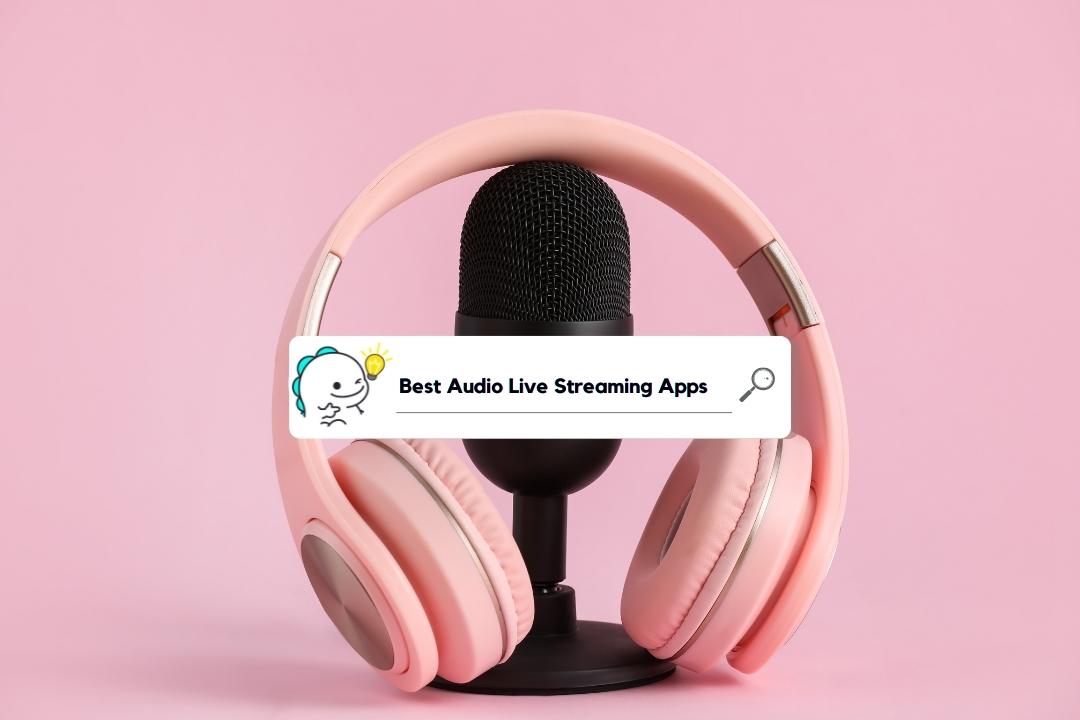 6 Best Audio Live Streaming Apps
1. Spoon Radio
Spoon is an audio streaming service. It is possible to broadcast live and play podcasts. Listeners can give "spoon" stamps to their favorite streamers who can in turn redeem them for money.
In addition to live audio streaming, there are functions unique, such as "CAST" that can distribute recorded audio and "TALK" that can distribute short audio.
2. Yalla
Yalla is the largest voice chat platform, in terms of revenue, within the MENA region.
The Yalla app's tagline is "Anytime, anywhere, enjoy party in your phone." Yalla's "live voice chat rooms" or "Yalla rooms" are themed around different interest groups. You can get to join hundreds of various public chat rooms segmented by age, topic, and interests and make friends. Users are naturally prompted and encouraged to create rooms of their own to find like-minded people to chat with.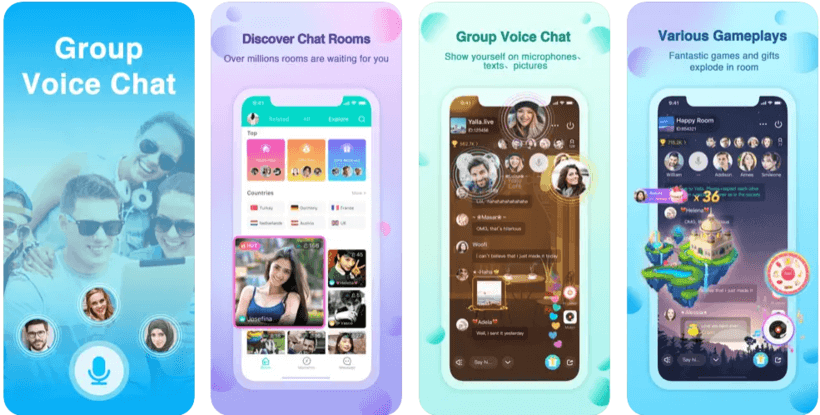 3. Podbean
Podbean is a podcast hosting and management platform built to empower businesses to create and publish online podcasts, live stream audio shows, and promote marketing campaigns.
Podbean Live is a new type of live streaming based on voice—where people around the world come
together to talk and listen to each other in real-time. Better yet, you can boost listener engagement with a suite of powerful, easy-to-use interaction tools — including co-host invitations, listener call-in functionality and live chat. Fans can reward hosts with virtual gifts, making giving fun.
4. Wave
Wave allows you to start a live stream without showing face and show your talent through your voice. Also, you can start a live stream with up to 8 friends, or chat with new potential friends anytime. It's a great way to make new friends.
As a listener, you can make use of the brand new voice card swiping to swipe the voice you're feelin' them.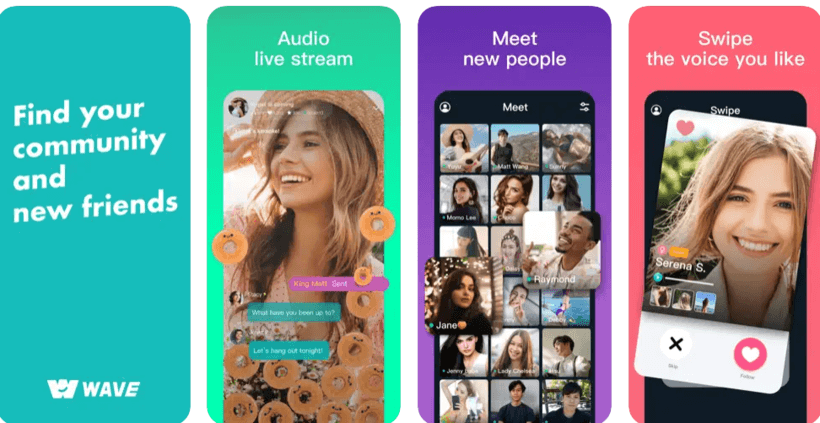 5. Mixlr
Mixlr is considered to be one of the best live streaming services dedicated to live audio streaming. It allows users to adjust streaming quality to the content they're broadcasting and to their current internet connection.
As a streamer, you can share live audio online, invite people to listen and chat in real-time, record your live broadcasts locally, and share links to your recorded broadcasts.
As a listener, you can listen to any Mixlr broadcaster while on the move, follow your favorite creators, and Heart the moments you like and spread some love as you listen live.
6. Bigo Live
As a comprehensive live streaming platform, Bigo live also allows you to start audio live streams.
Bigo Live has many different live stream categories: music, idol, KOL, gaming. Depending on your preferences, you can choose the appropriate category. Also, it lets you indulge in real-time audio chats with friends, strangers, colleagues, and users from around the world.


Summary
We hope that the list of top audio live streaming apps we provided above will help you choose the right app for your requirements. If you have more deserving audio live streaming app names, please share them in the comments below.