Live-streaming platforms have been growing in popularity in recent years. And now, BIGO LIVE and Twitch are two of the most popular live streaming apps.
Today we are going to talk about BIGO LIVE vs Twitch. So, how they are similar with each other and how they are different? Which one is right for you? Read on to find the answer.
Let's dive in right.
BIGO LIVE vs. Twitch: Overview
What is BIGO LIVE?
BIGO LIVE is a Singapore-based live video streaming app. It commits to become a world-leading video-based social media platform, enabling users to connect the world and explore more fun and possibility in daily life.
Since its inception in 2016, the app has grown to become a top-grossing app and one of the most downloaded video streaming apps in the world. BIGO LIVE now has a presence in about 150 countries worldwide. Its broad demographic of users makes it a dynamic social live streaming app space.
BIGO LIVE allows both broadcasters and viewers to enjoy quality live streaming. Some of the content that's streamed on the platform include gaming, comedy, dancing, singing, and education. You can also chat with others in BIGO LIVE.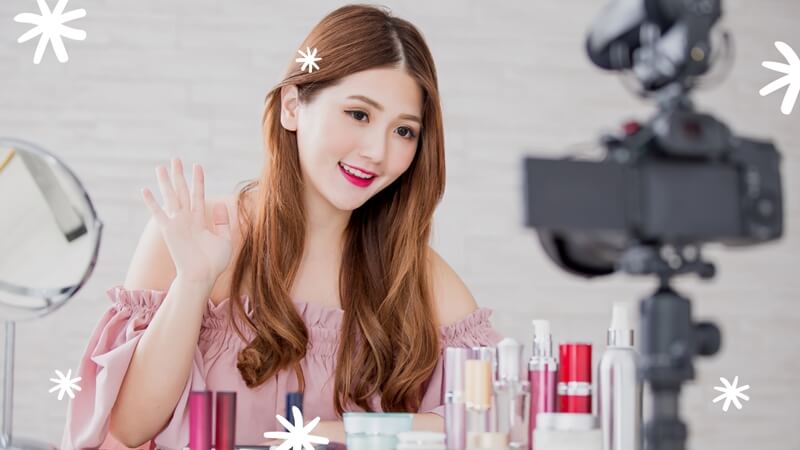 What is Twitch?
Twitch is one of the most prominent streaming services around, serving as a platform primarily for video game and pop culture streamers. Users can watch other people playing games, interact with other viewers, or live stream their own gameplay to the world. Lots of different games are streamed, with popular titles such as Fortnite, Teamfight Tactics, League of Legends, and Grand Theft Auto V being among the most watched.
While gaming makes up the majority of the content on Twitch, the platform also hosts music performances, cookery demonstrations, tutorials on arts and crafts, and an IRL (In Real Life) section in which people live stream aspects of their lives.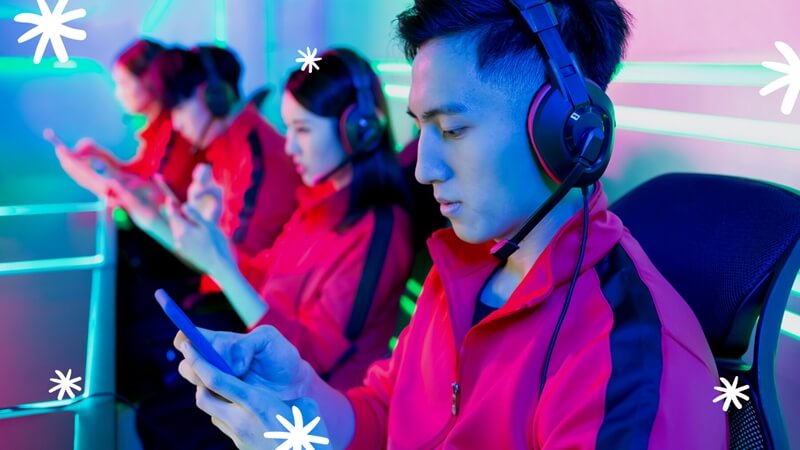 BIGO LIVE vs. Twitch: Similarities
| | | |
| --- | --- | --- |
| Feature/Aspect | BIGO LIVE | Twitch |
| Primary Service | Live streaming platform | Live Game streaming platform |
| Content Variety | Gaming, comedy, dancing, singing, education | Gaming, music, lifestyle, 'Just Chatting' |
| Free Access | Free to use with optional in-app purchases | Free to use with optional in-app purchases |
| Mobile Apps | Available on iOS and Android | Available on iOS and Android |
| Global Reach | Presence in about 150 countries | Wide global reach and popularity |
| User Interaction | Allows chat and interaction with viewers | Allows chat and interaction with viewers |
| Live Streaming | Supports live streaming of various content | Primarily for video game and pop culture streaming |
Game Streaming
For gaming live streams, Twitch has long been the platform of choice for gamers (or those simply interested in games), but BIGO LIVE also introduced the feature of game streaming 2017.
More than simply having streamers broadcast their games from their phones, Bigo Live also gives them to chance to broadcast directly from their computers, so as to ensure crystal clear quality and an optimal streaming experience. This is a mutually beneficial experience wherein viewers can enjoy discovering new games or new ways to play their games, while streamers can now find friends who share the same passion for games.
Non-gaming content
Twitch is becoming less gaming-focused than ever. Twitch's "Just Chatting" category, a catch-all term for non-gaming content, was the most watched category last December.
However, BIGO LIVE still has its advantage of non-gaming content. The types of content in the Bigo Live app include comedy, dancing, singing, gaming, cooking, creativity, and education. For more personalized content, app users can filter content based on countries. For the hottest content available on the app, visit the app's trending or a popular section.
Free to Access
Both Twitch and BIGO LIVE are free to access services and costs can only be incurred when you need to access to extra features, such as supporting streamers and purchasing special stickers.
Mobile Apps
Both BIGO LIVE and Twitch offer apps across iOS and Android. You can watch live streaming from their official website and apps.
BIGO LIVE vs. Twitch: Differences
| | | |
| --- | --- | --- |
| Feature/Aspect | BIGO LIVE | Twitch |
| Origin and Base | Singapore-based | Primarily US-based |
| Launch Year | Launched in 2016 | Launched in 2011 |
| Primary Focus | Multi-genre content (not just gaming) | Initially gaming-focused, now more diverse |
| Age Requirement | Must be 18 years old or older | Minimum 13 years old (with parental supervision for those under 18) |
| Platform Support | Does not support Xbox One, PS4, etc. | Accessible on phone, PC, PS4, Xbox, etc. |
| Monetization | Earnings mainly from virtual gifts | Earnings from donations, subscriptions, ads |
| Gaming Content | Less game streaming content | Strong focus on game streaming |
| Community Focus | Broad demographic and global community | Strong gaming community, expanding to other areas |
Age Requirement
Twitch requires users to be at least 13 years old, with those between 13 and 18 requiring supervision by a parent or guardian who agrees to Twitch's Terms of Service. BIGO LIVE, on the other hand, is only available for users who are 18 years old or older.
Different Ways to Make Money
Streamers can make a living on Twitch through donations, subscriptions, and ads. To make money through Twitch directly, you must become a Twitch Affiliate which is earned by reaching a certain level of viewership, as well as other stats. Affiliates can generate revenue in a few different ways: Ads, Bits, and subscriptions.
To make money on BIGO LIVE, usually you have two ways: salary and exchange the virtual gifts your viewers send to you to cash.
Popularity
A look at Google Trends indicates BIGO LIVE's relatively nonexistent search interest compared to Twitch.
BIGO LIVE vs. Twitch: Bottom Line
The dilemma of streaming on BIGO LIVE vs Twitch is harder now that both companies are cranking up their features to attract more streams. Both Twitch and YouTube have their strengths and weaknesses, but deciding where to stream must be based on your personal preference and business goals. Here are some aspects you may consider to choose the platform right for you.
Content
Twitch became popular as an exclusive gaming only platform, but expanded to "IRL" categories to welcome other streamers. BIGO LIVE has always been a multi-genre platform, but BIGO LIVE has less game streaming content at present.
Availability
Twitch is everywhere. You can use your phone, PC, PS4, Xbox, and other platforms to stream your content. Viewers can also access your stream from any of these platforms. On the other hand, BIGO LIVE doesn't support Xbox One, PS4, etc.
Monetization
As for Twitch, cash is mostly in donations and subscriber fees (each one pays $5, but Twitch takes $2.50 per subscriber). For BIGO LIVE, most streamers earn from the virtual gifts that their supporters send to them.
Actually, you can download both of the apps and have a try!