Part 1: Live Chat with Strangers
It is quite common that people are unwilling to confess their true feelings to their intimates because they are afraid of incurring unnecessary worries. So, in this case, talking to strangers is usually the first choice. Here, we have listed four best live chat apps letting you get in touch with strangers if in need.
Bigo Live is the world-leading live streaming app and it offers you a great chance to meet strangers. You can set up a multi-guest room welcoming any visitors. Of course, viewers won't come automatically and usually this happens because the tag or the title strikes a chord in their heart. Due to large number of users in Bigo Live, it is quite easy to have someone who are willing to listen to your story. In Bigo Live, everyone's stories matter.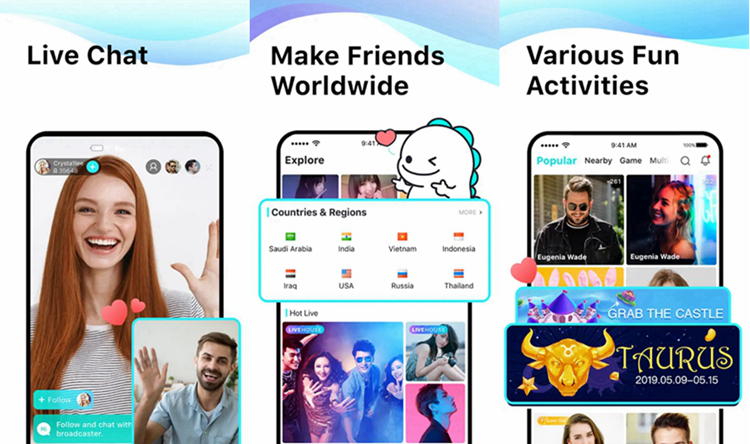 2. Tinder
If you want to make friends with similar hobbies and interests or to expand your social network, Tinder is your destination. Matching someone based on interests ensures that you two share similar soul and like similar topics. It means that chatting with him/her is a lovely and pleasure journey instead of feeling awkward. Millions of people have been matched in Tinder and why not join them?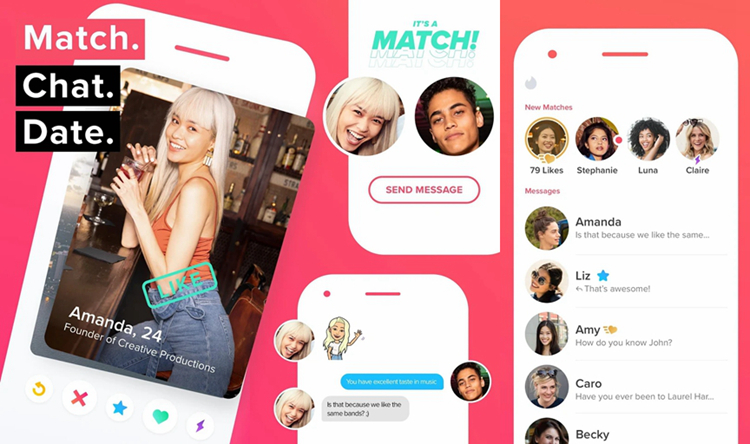 3. Grindr
Grindr is the gay version of Tinder, letting gay meet fellows from the same sub-culture. Thanks to the rise of gender equality, many people dare to discover and disclose their true-self. If someone is new to the community, Grindr is a good place for him to know fellows who are experiencing or have experienced similar situation and to make friends and look for help. Certainly, many warm-hearted strangers will give their hands and work together along this uneven path.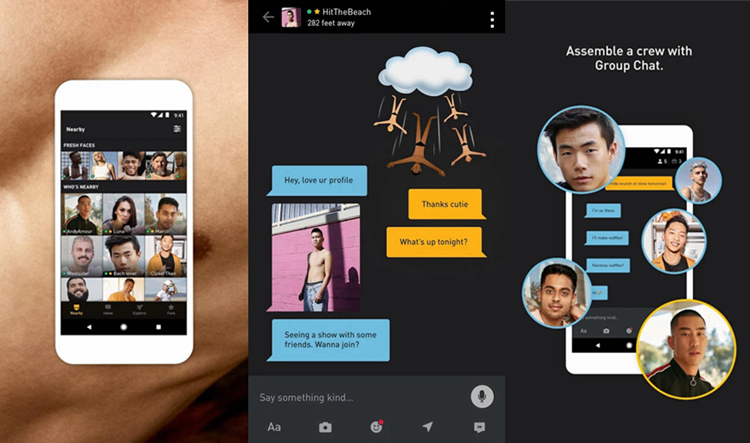 4. imo
imo is an instant messaging app and of course, it is used to chat with friends. But in imo, there is a nearby interest group discovery feature letting you meet strangers. This feature solves two problems in making friends: distance and interest. If you are bored and lonely, this feature could save you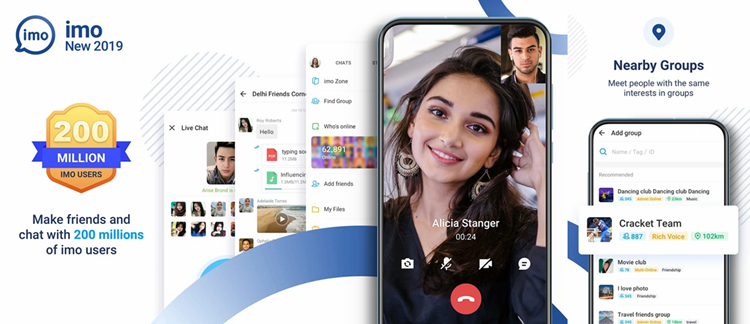 Part 2: Live Chat with Friends
Most of the live chat apps that stay connected with friends falls into the instant messaging category. They are very similar to each other but with different emphasis. Here are four free and popular IM apps.
1. Telegram
Telegram is becoming a popular choice for those who want a pure and fast IM app. It is very powerful as you can send unlimited types or sizes of files and media; create group chat up to 200,000 people; and deliver messages under the poorest network condition. Also, Telegram takes your privacy and security seriously. No third party will get access to your data. If you are looking for a fast, secure and powerful IM app, Telegram is your choice.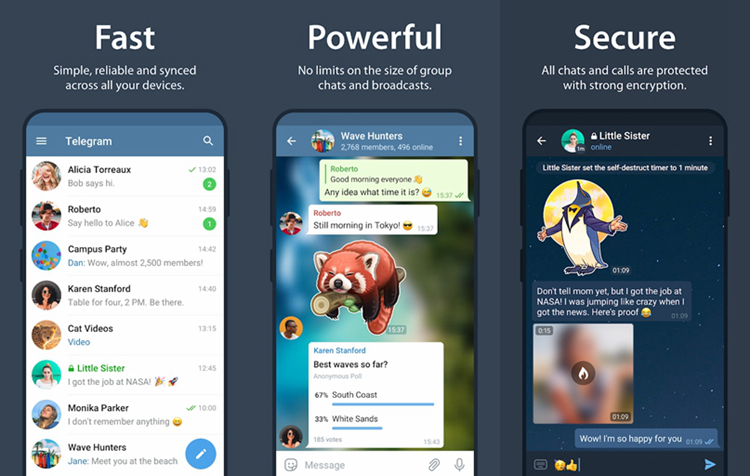 2. WhatsApp
WhatsApp is really easy to understand and use and there aren't lots of "fluffy" features making it clumsy like some apps. Useful instant messaging features are all covered: individual or group messages, free voice and video calls, as well as photos, documents and location sharing. An important feature of WhatsApp is that it emphasizes privacy and security like Telegram. The message and the call are encrypted end-to-end, only the other party to the communication can read or listen to the content being delivered, and no one else (including WhatsApp) can get access to the content.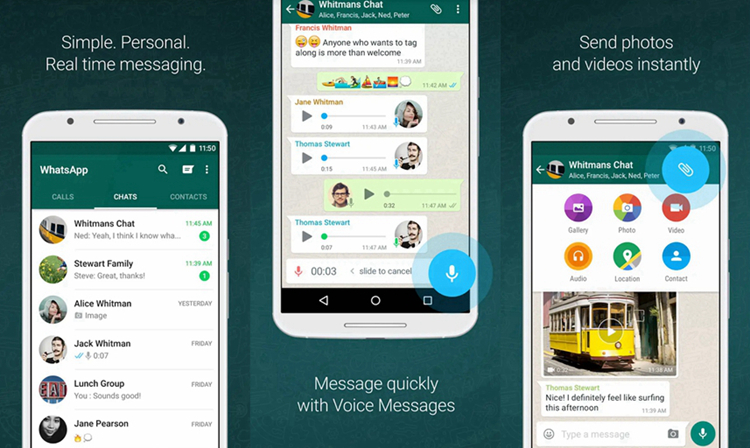 3. Line
Line is especially suitable for those who want funny stickers and filters. There is a Sticker Shop where you can find the latest and adorable stickers of the world's characters and more importantly, it is completely free. As an IM app, Line, of course, supports individual and group messages, voice and video calls and other useful IM-related features. If you want to liven up your messages, Line is your good choice.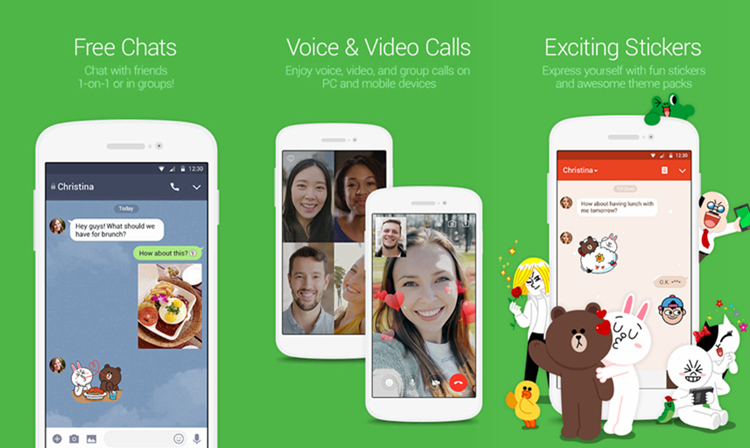 4. WeChat
As an IM app, WeChat meets the basic requirements to live chat with friends. You can text and make voice and video calls, no matter with individuals or in groups. Sending files, photos and location are all supported. WeChat is more than an IM app now and it is proud of its in-app services such as WeChat pay and mini program with which you can enjoy great convenience.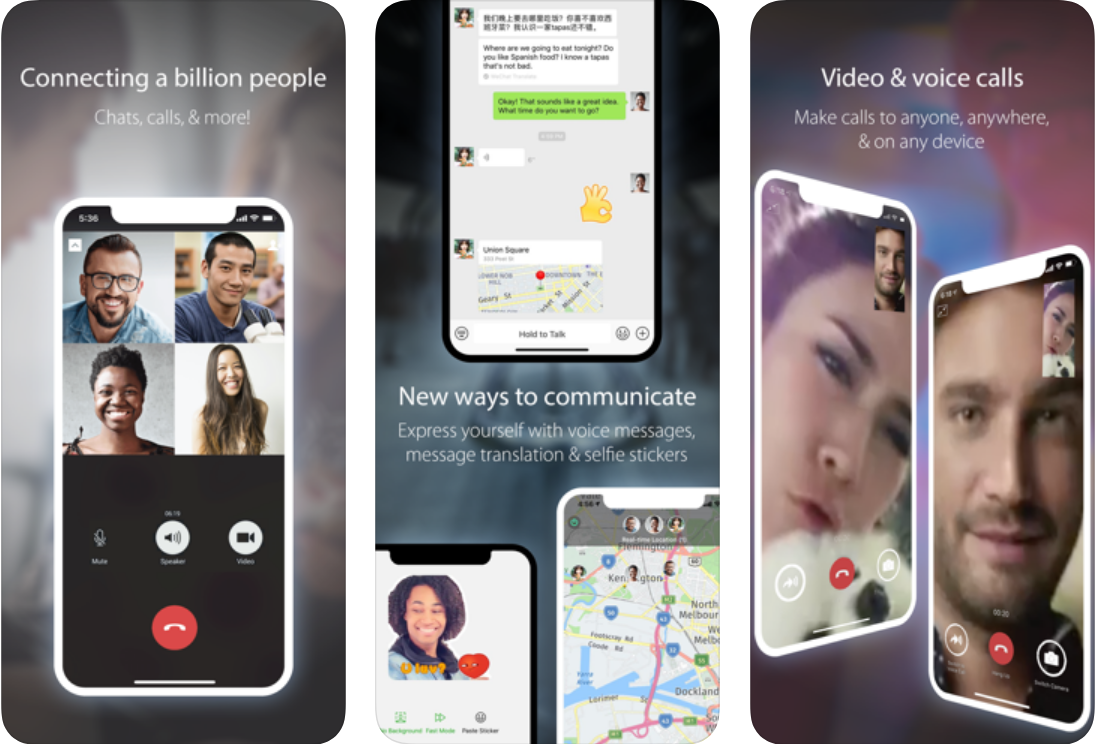 No matter who you are looking for, strangers or friends, these 8 apps can solve your problem.
🔥You May Also Like: