Internet has greatly changed the way people communicate. With a simple touch of a button, we can video chat with our friends or family who are thousand miles away. Many tech companies have launched their own video chat products and users are bombarded with choices. In this post, we have made a list of popular video chat apps and highlight their important features. Here are the details.
🔥You May Also Like:
Bigo Live is perhaps the first app that combines video chat and live stream. You can video chat to socialize and watch live shows to kill your time. In Bigo Live, you can have one-to-one chat with your friends and fans. Just go to his/her personal page and start the conversation. As to group video chat, it is realized by multi-guest feature, which allows you to invite your friends to a room with four, six or nine seats. The room can be locked to become a private one, meaning that no one can enter the room unless invited. If you don't lock it, everyone can get access to your room, meaning that you are able to talk with strangers. Also, since it is a live-streaming app, you might receive virtual gifts and make money. In sum, Bigo Live allows you to video chat with friends or strangers, no matter individually or in group.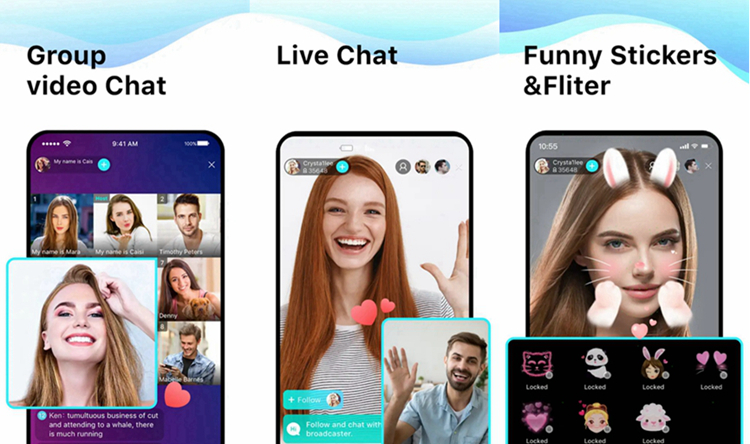 imo is a full-fledged instant messaging app. You can enjoy free high-quality video talk with friends and family domestically and internationally. Other important features of imo are that it supports all networks including 2G, which is beneficial for low-end users, and nearby interest groups discovery.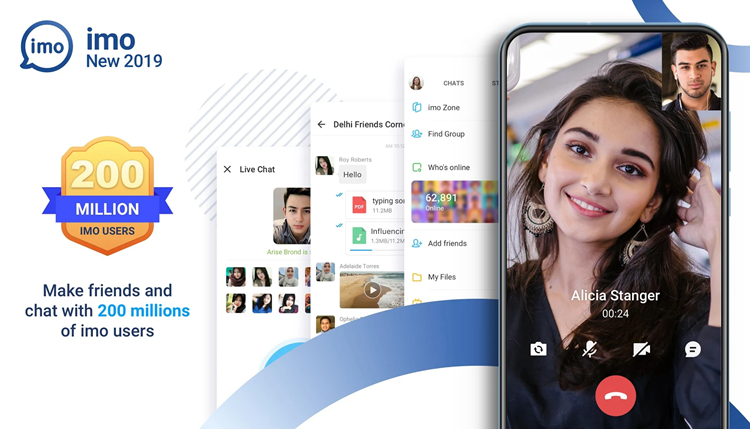 WhatsApp is very similar to imo. Nearly all instant messaging apps' functions are covered: personal or group messages, free video call, and sending photos and documents. The shining points of WhatsApp are that it is available in platforms including web and it emphasizes privacy and security. The message and the call are encrypted end-to-end, only the other party to the communication can read or listen to the content being delivered, and no one else (including WhatsApp) can get access to the content.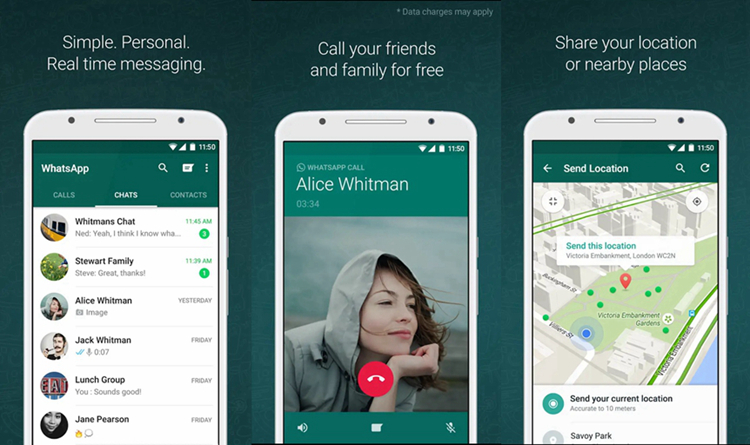 WeChat also allows video call but the maximum number is limited to nine, so it is best for family or friends chat. A useful feature of WeChat video call is that it will notify you even with your screen off. WeChat now is more than an IM app. It has launched many new and practical features such as WeChat Pay, convenience services and mini program.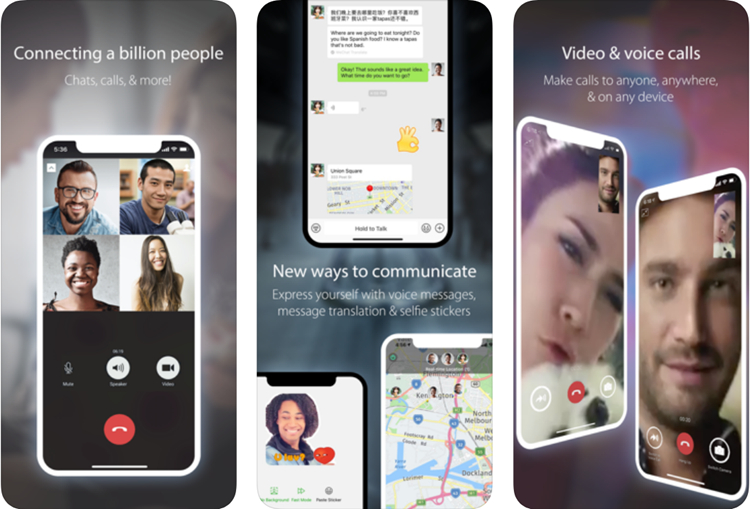 Viber used to be a voice-calling app and now it has evolved into a messaging service. Like other IM apps, you can text, make voice and video calls and more importantly you can record the conversation. Also, you can directly share your YouTube and Spotify link to your friends with the help of Chat Extension feature. Another useful feature is that you can take back what you don't mean to say, which can save you from embarrassment.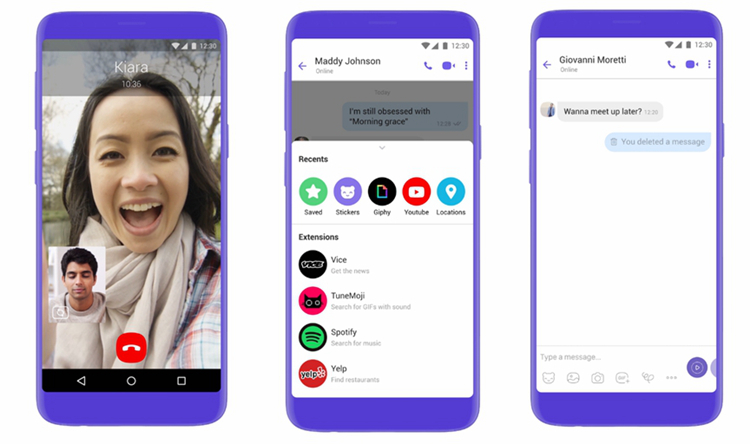 Facebook Messenger is one of the most popular and full-fledged video chat apps. It is very likely that you and your friends have already installed it. Sending messages and funny stickers, group video chat, and share photos and documents are all available in Facebook Messenger. Besides typical IM features, you can also play casual games within the app and enjoy dark mode, which can reduce battery consumption.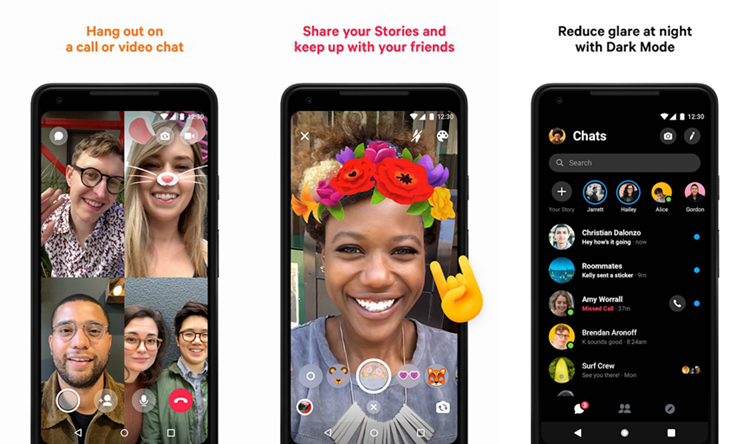 Talking about video chat apps, it is impossible not to mention Skpye, which is launched in 2003 and is still working. Skpye is born for sending messages and making high-quality video call since a lot of features are built around them such as real-time voice translation and recording. Besides, you can make phone call in Skpye too. Although it will cost you some money, it is quite cheap.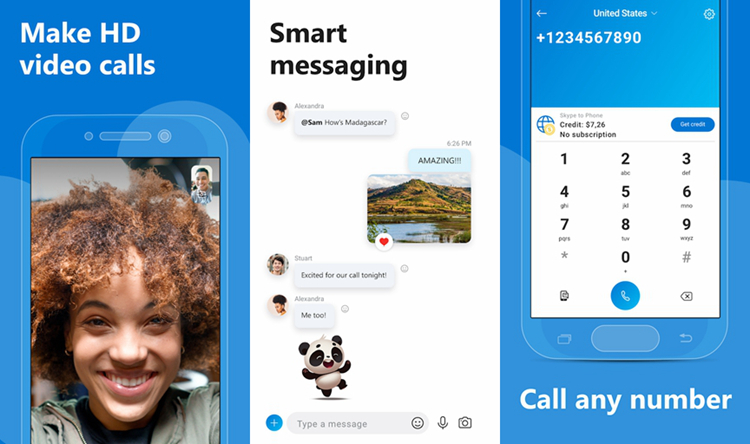 Google Duo is one of simplest free video chat apps. You just log in, find your friend or family and you are ready to go. It is also the highest-quality video calling app. Google Duo has launched Knock Knock feature, letting you know who's calling and what he/she is doing before pick up the phone. If your friends are not available, you can leave a video message for them to call you back. It is an app specialized for video call.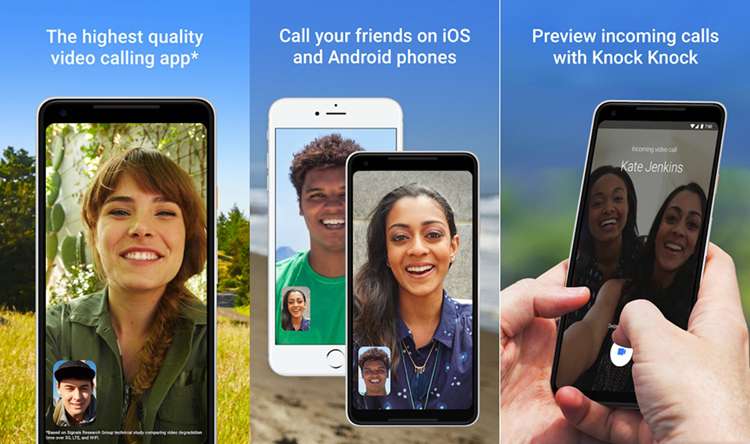 Google Hangouts Meet is specialized for business video meeting. It is integrated with Google Calendar, helping you to schedule and broadcast meeting details. You can invite up to 100 members to join the video call through a meeting code. However, you have to purchase G suit to have a complete experience.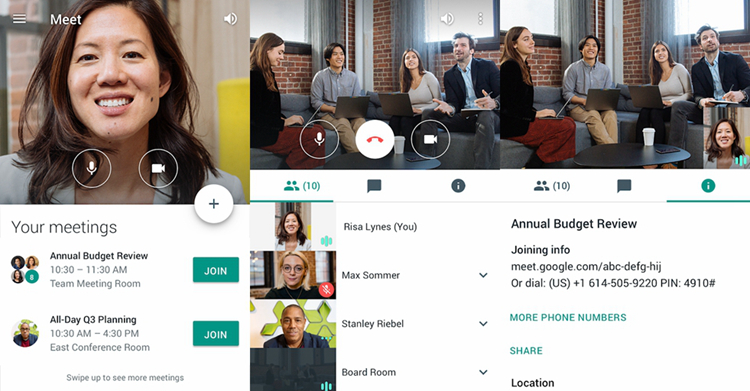 Zoom is also designed for business meeting. It is quite similar to Google Hangouts Meet, but it is more professional and has more additional features. It can hold maximum 500 people in webinars and 300 people in traditional meetings. Also, it allows simultaneous screen sharing and recording.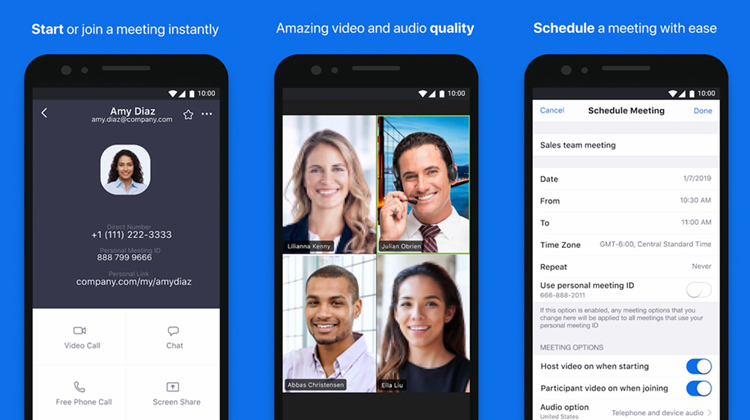 In Conclusion
We have briefly introduced 10 video chat apps and found that Bigo Live is the most comprehensive one. Of course, other apps have their important features such as recording and high-quality video call. Users shall choose their product based on their needs.