A picture is worth a thousand words, and a video clip is worth millions! Live-streaming apps sweep through the world and it is at the forefront, offering people a brand-new way to entertain themselves. There are countless live-streaming apps available on the market, and people are confused which one meets their needs. Here, we have made a list of free live streaming video apps and you can choose one based on your interests.
🔥You May Also Like:
1. BIGO LIVE – For Entertainment
If you are looking for an entertainment live streaming app to relax and kill your time, it must be Bigo Live. In Bigo Live, you can watch a varied collection of live shows from different countries, including but not limited to singing, dancing, story-telling, gaming and even English learning. Whatever entertainment and broadcast-able content could be found in Bigo Live.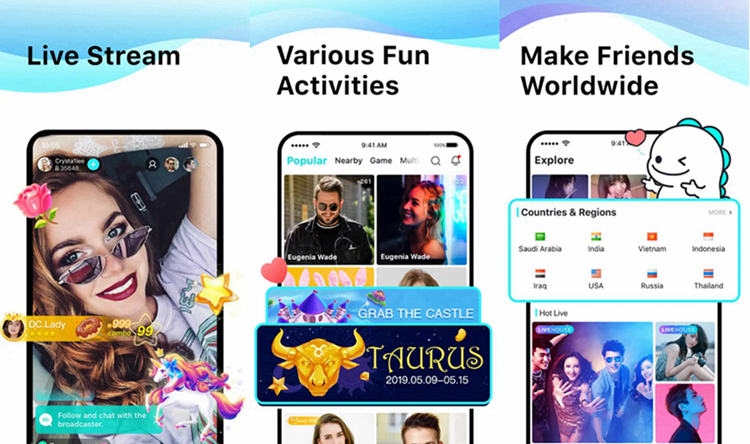 2. Twitch – For Gamers
If you are a game lover, Twitch is your heaven. From console platform to PC and mobile platform; from competitive games such as LOL, CS and Overwatch to casual games such as Pokemon, Mario and Minecraft; and from streamers with high-competitive skills to broadcasters with comedy trait, in Twitch you definitely will find your favorite one. In addition to live game stream, news and other live shows are available in Twitch too.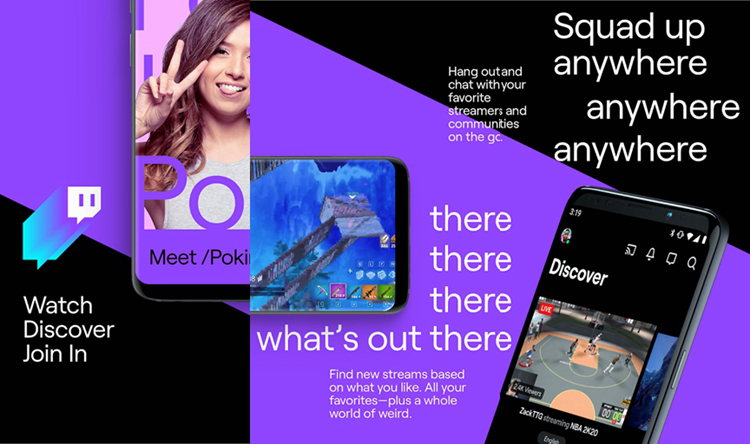 3. WatchESPN – For Live Sports
If you love watching NBA, you must be familiar with this app, WatchESPN, which is specialized for live sports. From football to basketball to baseball, any live sports events are available in WatchESPN. In the news and highlights section, you can discuss and share your opinions on recent sports events. As time goes, E-sports live and information are also available in WatchESPN!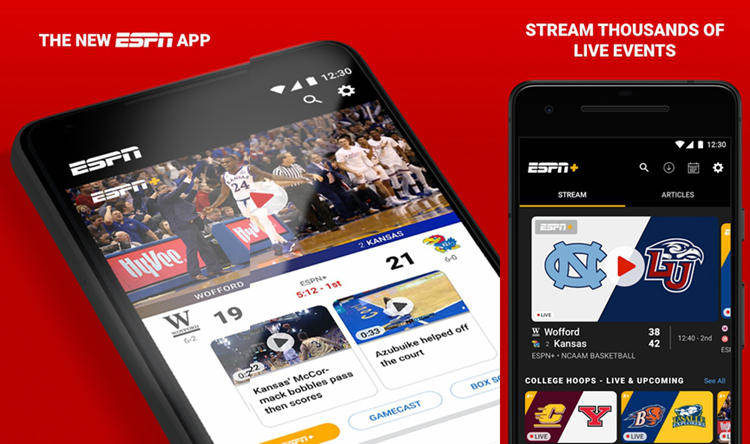 4. YouTube Live
If you are interested in news and political issues, YouTube is a good place for you to watch live. Most of YouTube lives are about recent social events. Probably due to large audience, TV stations prefer to choose YouTube as their media. In addition to news live streaming, game, sports and music lives are also available.
5. Live on Instagram
Live on Instagram in Instagram Stories allows you to connect with your followers. In-app notification informs your fans that an account is live now so that they won't miss it. You can choose many interesting filters to warm the atmosphere and strengthen the interaction between you and the viewers. After streaming, you can also share a reply of it to your Story. It must be interesting to start a live show to surprise your fans!
6. Livestream
Livestream enjoys great popularity among professional users in that it provides intuitive interface, high-quality (1080p) video, backend data analytics and audience interaction tools like live pools and Q&A. If you need professional services in live streaming conference, concert or sports competition, Livestream is your first choice.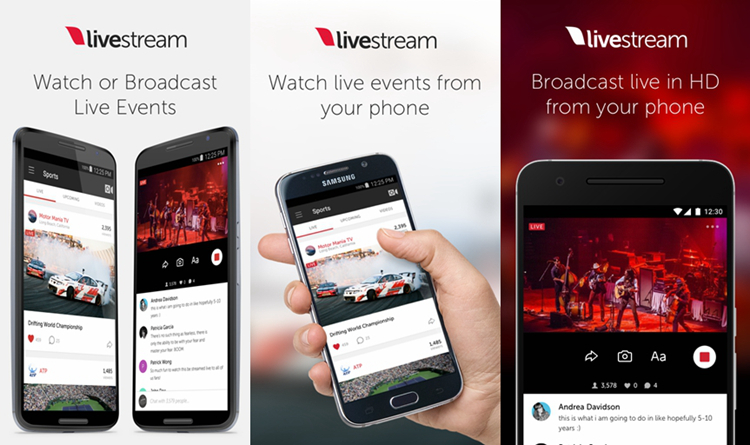 7. Periscope (Has Been Shut Down)
Periscope is a world-leading live streaming app where users can watch trendy videos and broadcast their life moments. All common features in live streaming apps are covered. An interesting aspect of Periscope is that users can replay the highlights of the day and directly share to social platforms like Twitter and Facebook.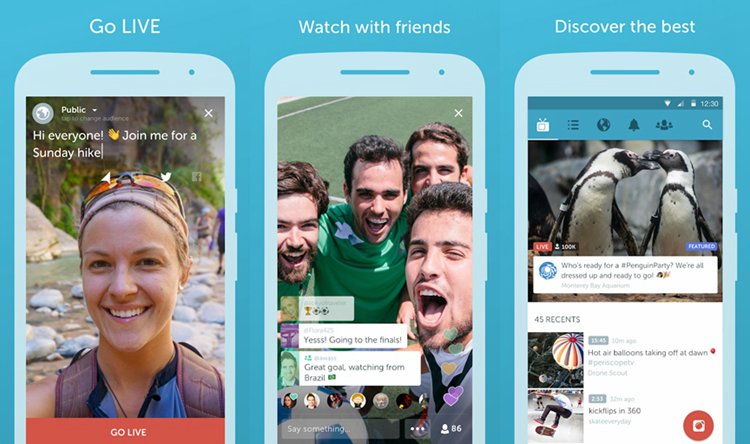 8. Tango Live
Tango is a free live video app with elements of a social network. You can use it for watching live video of your favorite streamers from all over the world or for broadcasting yourself to find your audience among 400 million active multinational users.
It's also a convenient app for private and group instant messaging that allows you to chat with others on the platform easily.
Features of the app:
Watch new and popular broadcasts streaming live videos anytime.
Meet and interact with talented Tango live streamers from all over the world.
Swipe to see top moments and live reactions from broadcasters.
Have fun playing interactive games with live video streamers.
Follow your favorite streamers to be notified when they go live.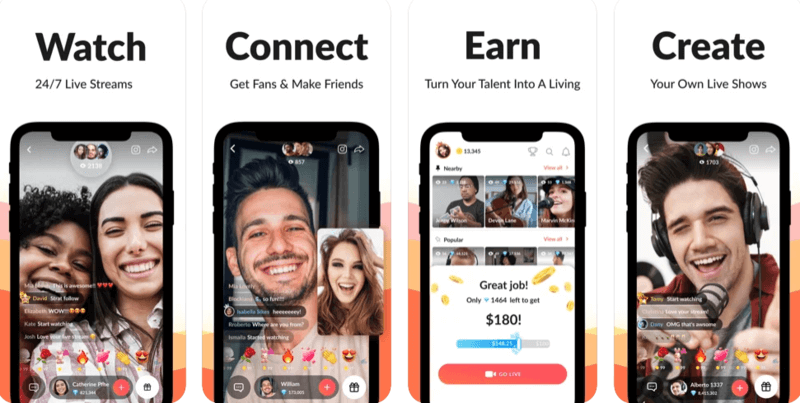 The contents in specialized live streaming apps might be limited, but it could lead you to your interested topics directly and save your time.