In previous post, we have introduced 20 best live streaming apps, which covers entertainment, games, sports, business and professional area. We have received lots of feedback that are in want of some recommendation about live video apps. Here, we have listed 10 of them.
Bigo Live is the most comprehensive live video apps and it meets all your imagination. In Bigo Live, we can watch a varied collection of live shows in various presenting form. No matter what you want to watch, come to Bigo Live and it won't fail your expectation.
Pros:
Diversified live content (music, dancing, gaming, arts and education)
PK feature
Easy to use and navigate
Socializing feature (free message and video chat)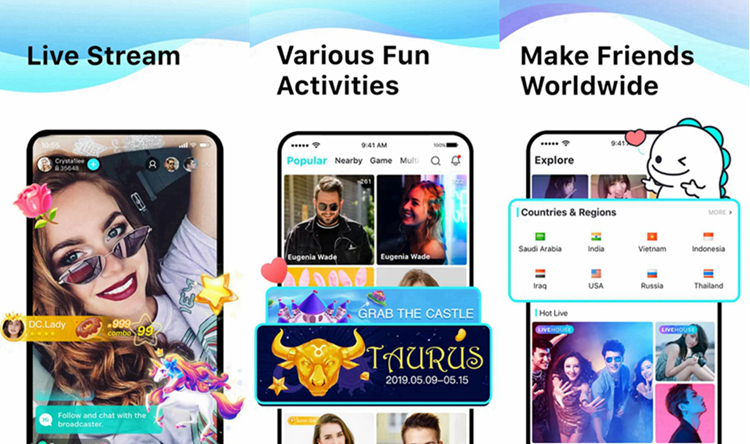 When talking live game videos, Twitch must be mentioned. It is originally designed for streaming game but now, the content has diversified but still, live game show is the core part.
Pros:
Specialized in streaming games
Real-time interaction with viewers
Build your own community
Cons:
Insults and dirty words from other viewers
Casual games are not common to see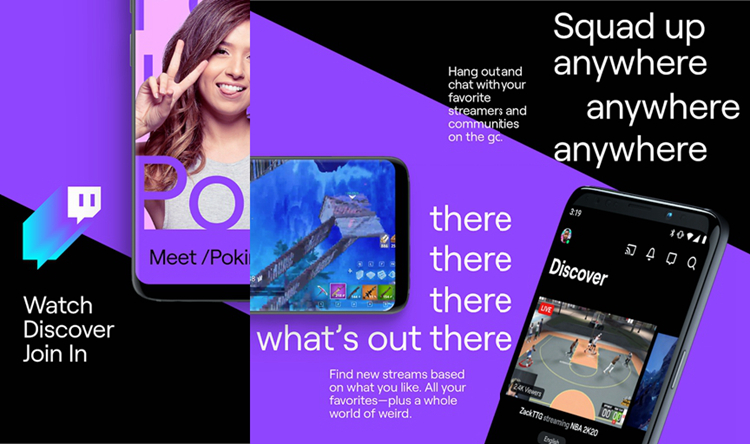 3. YouTube Live
YouTube Live is YouTube's livestreaming feature, which enables content creators to interact with the audience in real-time via video and chat. Users can watch trending livestreams in their country by clicking on Live from the left-hand sidebar on YouTube via desktop.
On YouTube Live, you can watch great live streams, such as live gaming, live music, live sports, and live news.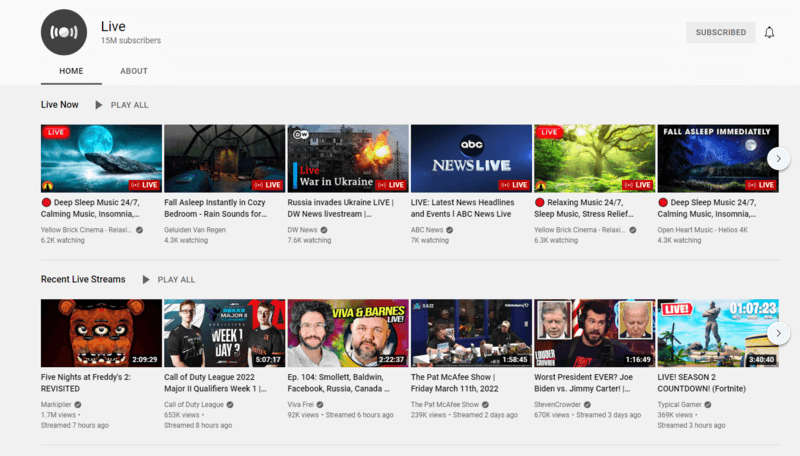 WatchESPN is one of the best live video apps for sports lovers. It covers NBA, NFL, Champion League and other sports and the live sports videos can be watched anytime.
Pros:
Watch live sports shows
Enjoy breaking news, after-match analysis and highlights
Follow your favorite team
Cons:
Slow to load and video ads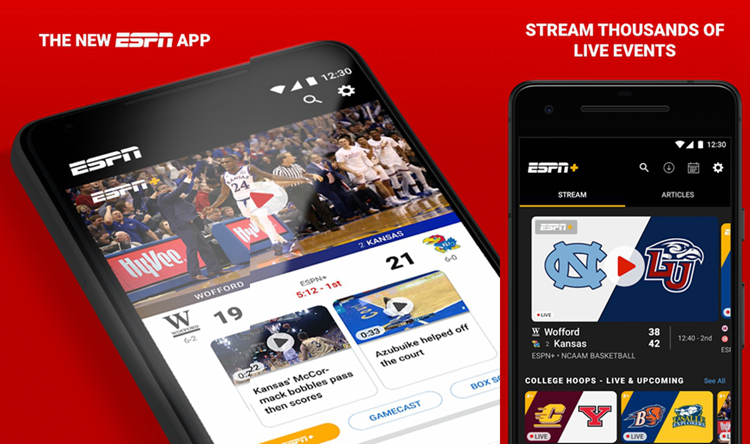 Another useful live video app for sports although it is not well-known. The app is mainly about football but now has extended to other sports like NBA and MLB.
Pros:
The fastest scores update and statistics
Reading news, highlights and analysis
User-friendly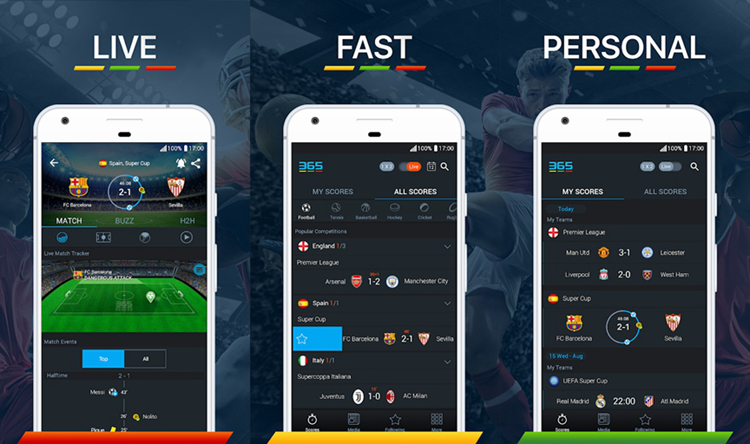 6. Tango Live
Tango is a free live video app with elements of a social network. You can use it for watching live video of your favorite streamers from all over the world or for broadcasting yourself to find your audience among 400 million active multinational users.
It's also a convenient app for private and group instant messaging that allows you to chat with others on the platform easily.
Features of the app:
Watch new and popular broadcasts streaming live videos anytime.
Meet and interact with talented Tango live streamers from all over the world.
Swipe to see top moments and live reactions from broadcasters.
Have fun playing interactive games with live video streamers.
Follow your favorite streamers to be notified when they go live.
The philosophy of MeetMe, like its name, is to meet new people through live video streaming.
Pros:
Filter live videos by interest and distance
Chat with new friends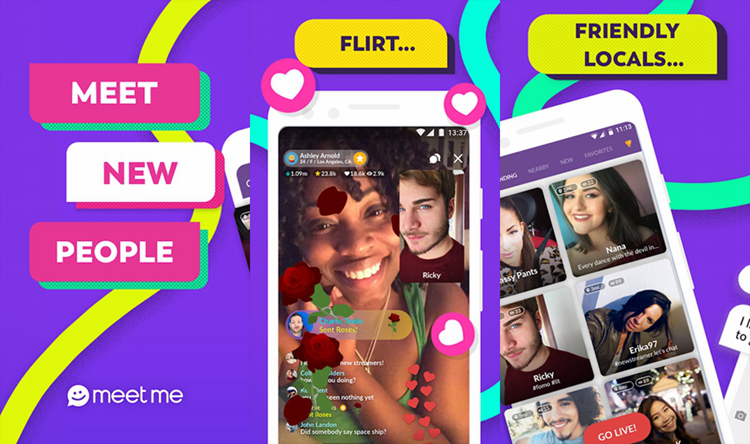 17 Live is a live video streaming app that enjoys great popularity in Japan and Taiwan. Many famous hosts will join the platform to share their life.
Pros:
Live videos about social and political issues
Famous hosts and celebrities
Interesting and interactive topic each week
Cons:
Limited content
Small number of broadcasters
Mixer is growing and supported by Microsoft, it is now targeting Twitch to become the world-leading live game streaming platform.
Pros:
Famous broadcasters
Co-stream with other three streamers
Native integration with X-box console
Join community and play together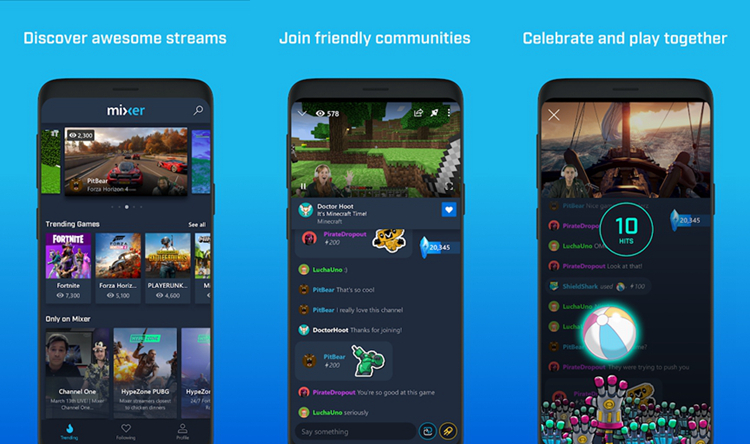 10. Periscope (Has Been Shut Down)
Periscope is a famous live video app due to its linkage with Twitter. The streaming content covers from sports to small and routine matters. The discovery feature allows us to easily discover the trending live videos on Periscope.
Pros:
Replay the highlights of the media
Share links to social platform like Twitter and Facebook
Broadcast privately to your friends or family
Cons:
Quality of the video is limited
Videos exists for 24h and can't be saved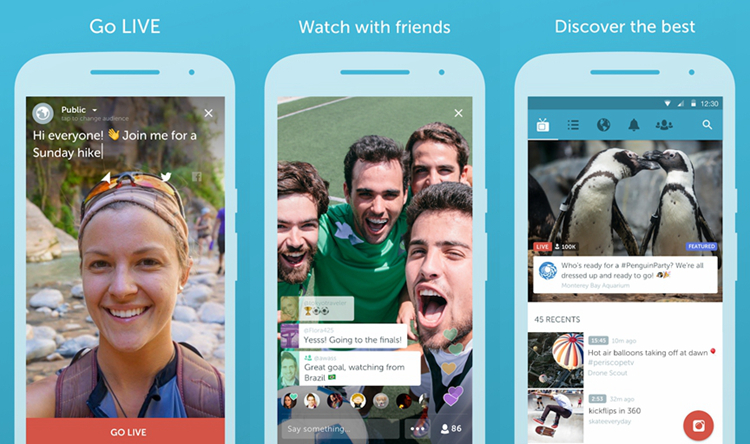 There are many live video apps available on the market and we believe the listed 10 item could satisfy most of our needs.