Your wedding is coming but not all guests can attend? Why not live stream your wedding? It is the simplest and cheapest option to include guests who cannot attend your wedding.
No matter how much you want your loved ones to be with you when you get married, chances are one or a few of those people just aren't there in person. Streaming the wedding is a way of not leaving anyone out, all the guests will be able to attend. It does not matter where they are, if they have a mobile, a computer or a tablet they can be present.
If you are looking to live stream your wedding, then this article will tell you how to do it successfully.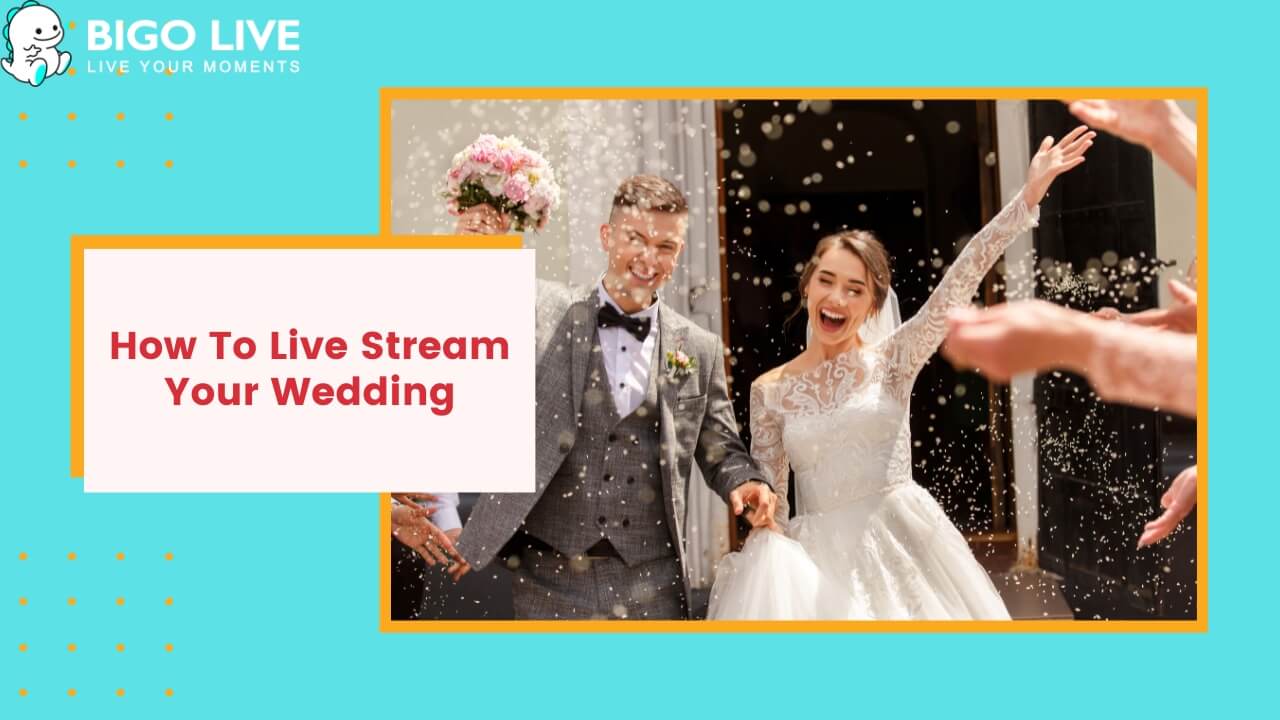 How to Live Stream Your Wedding?
1. Choose Your Live Stream Platform
There are many platforms that have the specific function of streaming events online. The most used are Zoom, Facebook, YouTube, and Instagram. Of course, Bigo Live is also a great live streaming platform for streaming events online.
Remember to inform the guests that you are going to broadcast the ceremony and give them access instructions: links, platform, etc.
2. Invite All Your Loved Ones
Some couples find it difficult to narrow down the guest list: there are so many friends and families. The good news is that online wedding allows you to invite them all!
At the very beginning, you need to invite all your loved ones to attend your wedding. Then, confirm who will attend offline and who will attend online.
A streaming wedding is an online space where the most important day of your digital life takes place. The streaming wedding does not mean that the part of the face-to-face event disappears, it means that it is one more space where part of the guests can attend, those who are not in the country or those guests who cannot travel to the location of the event.
3. Get Live Stream Equipment Ready
Ensure good video quality. It is important to choose a device that can take HD photos and record HD videos. For this, you can use a cell phone or camera with a good video recording resolution in HD. Check that they have the necessary battery charge or recording memory for the event.
Optimize the sound. A good way to ensure that the sound is very good and that those on the other side of the screen can understand and hear everything perfectly is to buy individual microphones. There are all kinds: wired or wireless with connection via Bluetooth. The latter can be easily attached to clothing through discreet hooks.
Good internet connection. This point is key, because this will depend on whether the content is sent over the network in good quality, without the screen freezing, without loss of image and sound quality.
4. Decide What to Broadcast
In my opinion, the important part is to broadcast all the phases of the ceremony: the entrance of the groom, the entrance of the bride, the ceremony and the exit of the couple.
Other moments such as the toast, the cutting of the cake, the first dance, a performance that you have prepared or the thanks, it may make sense that they are also broadcast, especially if there is someone very important among the people who have not been able to come.
But the other parts of the celebration, such as the banquet or the after-party, might be embarrassing for your guests who are going to be drinking and dancing, or even make the person who couldn't make it feel more alone.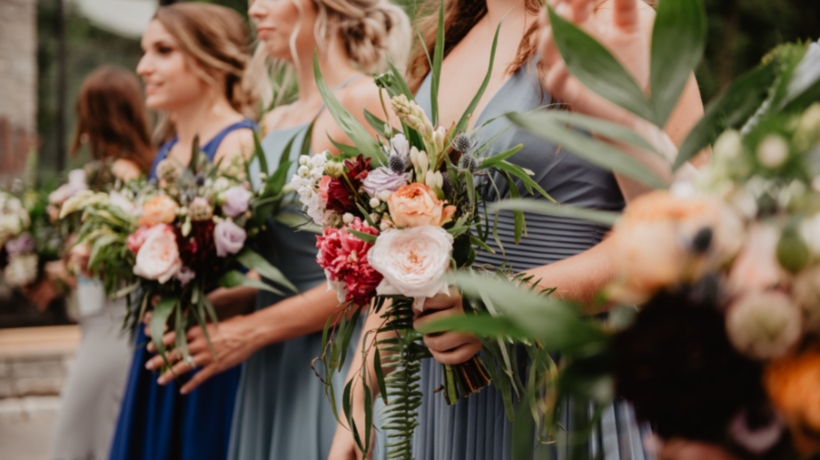 5. Hire Professionals
I always recommend surrounding yourself with professionals in any aspect of your wedding and when we talk about technology, more. Although we always have a cousin or brother-in-law who is very skilled in these matters, if a technical problem arises, it is better to have the person who can solve it quickly close to you.
There are companies specializing in DIY your wedding live stream. Also, maximum capacity cameras and microphones, shots from different angles and exclusive channels are some of the services that these companies offer. Their photographers and designers can also help you create live stream presentations, videos, and all kinds of multimedia.
6. Have A Plan
Think through all aspects of your live stream from setup to planning, timing, and participation during the event. Ask yourself if you want your virtual guests to just watch or if you want them to participate in the event via chat. You can customize your live stream as much or as little as you want, just make sure you have a plan so you can focus on your spouse on your special day.
Summary
As you can see, you have many options at your disposal to allow everyone who should be at your wedding to be there.
Have you considered to live stream you wedding? Tell us in the comments.