Live streaming is becoming more and more popular these days because of its ease of use and availability. We may all know YouTube Live, Facebook Live and TikTok Live. But, what's the hottest live streaming app?
If you are looking for the best hot live streaming apps for hot live videos, we're going to take a look at my top 10 recommended hot live streaming apps for over 18 only.
Let's check.
10 Hot Live Streaming Video Apps You Can't Miss
1. BIGO LIVE
With more than 400 million active users, BIGO LIVE is one of the hottest live streaming apps in the world. From live video streaming to real-time interaction, it lets you broadcast your life and connect with others easily.
Then, what makes BIGO LIVE's success?
BIGO LIVE's popularity is due to its ability to provide thousands of live videos based on a user's preferences and geographic region, as well as complete social interaction between streamers and their viewers. On BIGO LIVE, you can watch hot live videos in many genres, such as dancing, singing and gaming.
If you want to try something completely different, then go ahead and jump into the BIGO LIVE universe. More than 400 million users have already taken the leap… and they're waiting for you.


2. MLiveU
MLiveU is another hot live video app in which people can record themselves live singing, dancing, talking to viewers, and any other crazy thing you may think of. In this app, there are cute boys and beautiful girls talking about their life and showing their talents.
Do you want to meet with more lovely girls? Well, this is the place right for you!
3. LiveMe
LiveMe is considered one of the best broadcasting apps where users are able to meet stars, become stars, grow a fan base, meet friends, date, play games, and send virtual gifts in order to catch broadcaster's attention.
The LiveMe application is designed as an endless online show where any user can broadcast live from anywhere – from their apartment, workplace, or street, and do whatever they want. When you open the LiveMe app and click "explore", you can browse through a list of young female broadcasters who is live streaming.
4. Uplive
Uplive is another live-streaming platform that allows users to broadcast and view real-time videos via their smartphones. When you open Uplive app, you will see thousands of young pretty women with elegant, lavish and sexy dress and similar made-up faces.
Currently Uplive has over 1000,000 broadcasters and 65 million registered users worldwide and is available in over 100 countries. Also, with over 500,000 live anchors airing content in all languages and tastes, Uplive is becoming one the of the most successful live streaming apps.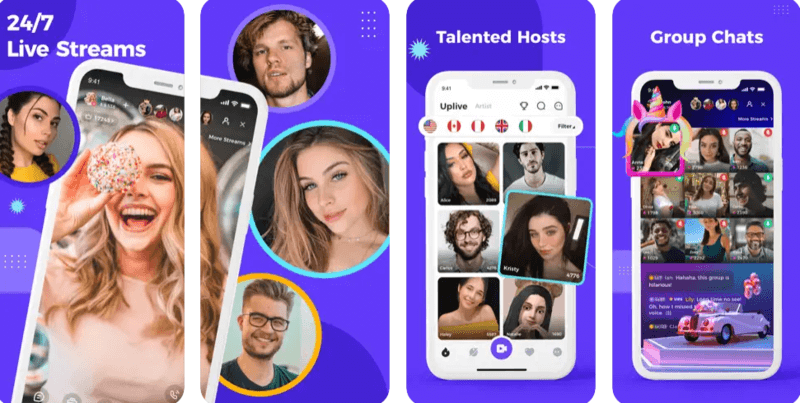 5. Mico
MICO is a fantastic app to meet new people, have a chat, explore something fun, and experience hot live streaming together.
MICO live videos are classified by the countries, tons of talented broadcasters from more than 100 different countries are gathered together in MICO. Choose different places to watch live videos according to your favor.
6. Twitch
Twitch is the hottest game live streaming app. It is owned by Amazon and boasts over 100 million viewers monthly. From Overwatch to League of Legends, Twitch makes your live video experience worth watching. Aside from gaming streams, you can choose to follow and watch non-gaming channels such as Art, Talk Shows & Podcasts, and Food & Drink.
7. Streamkar
Streamkar live app is a Pakistan based Live Streaming Application available on Android and IOS smart phones. So it is not strange that this app is mainly popular in India and Pakistan.
From the main tabs in StreamKar, you can take a look at the most popular streaming channels. If you're interested in one of these channels, all you have to do is tap it, and you'll be able to watch the live stream right now. Dancing, singing, comedy, acting, talking, flirting and more are all in here.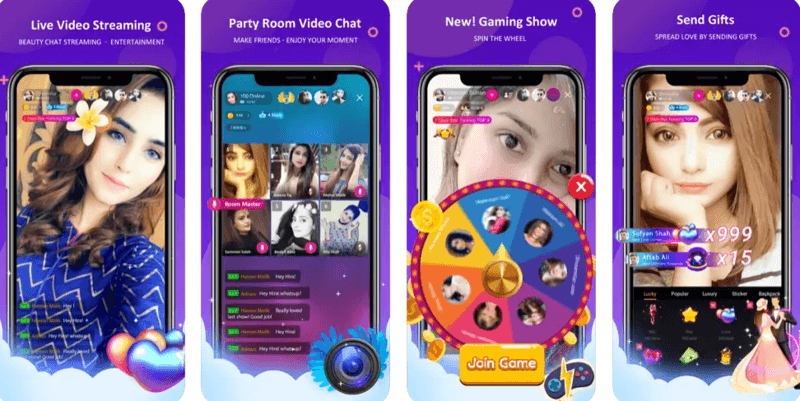 8. YouNow
YouNow is a popular live streaming app to discover talented broadcasters, watch live broadcasts, and video chat with people from all over the world. All live videos in YouNow are classified by Hashtags that viewers can search (#girls, #guys, #truthordare, #dance, #musicians, #sleepingsquad, #lgbt, etc.), and users can add broadcasters to favorites lists and receive notifications when they're broadcasting live.
9. Tango Live
Tango app is a live video streaming platform where you can go live on the platform and interact with your audience in your own way. At the same time, you can watch live videos like singing contests, dance festivals and dance challenges, music competitions.
10. NonoLive
NonoLive App is a global live broadcast platform which enables users to participate and watch live streams. With this app, you can watch hot girls and hot dances. Also, you can follow live games and watch the best gameplay videos straight on your phone.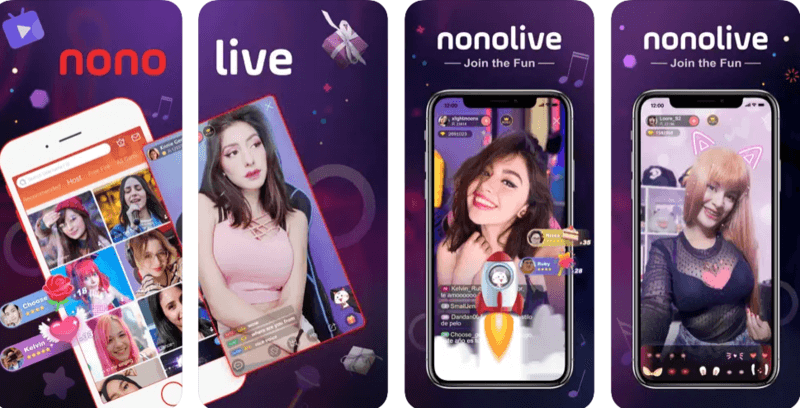 Conclusion
This concludes the top 10 hot live streaming apps with the most attractive girls that a large number of young people use today. For most of these apps, live streams are just a part of the experience. Experiment with each of them and see which you prefer when it comes to watching hot live shows.