PHUKET, Thailand – This summer, Vietnam's prominent Bigo Live Idols will venture on an unparalleled travel experience to Phuket, Thailand. Dubbed the 'Bigo Summer 2023 Phuket Adventure', the expedition aims to delve deep into Phuket's rich culture and to spotlight genuine bonds and collaborations forged within the expansive Bigo Live network.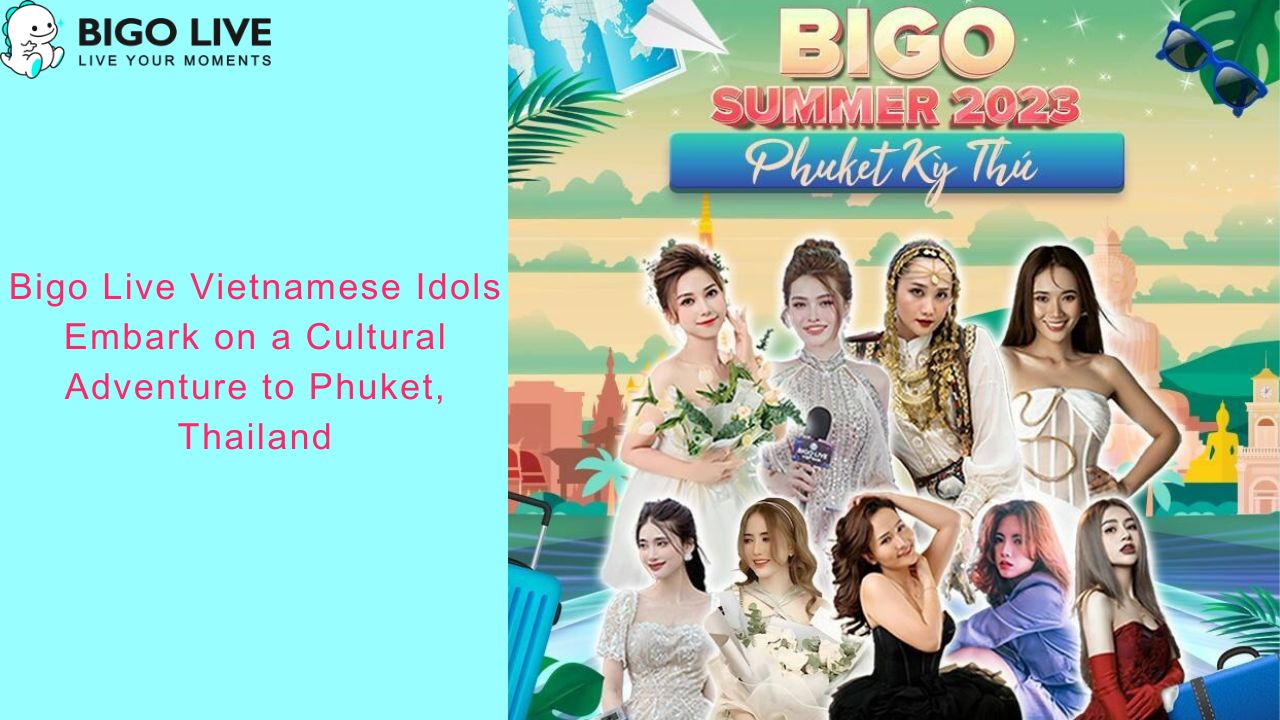 Leading the pack are nine resplendent female Idols: AG3979, Nana3011, tracycutie99, cotham, Mimi306, Tho.cute, Traruby, Oanhta1, and Mia2k. Notably, five among them clinched the top spots in the "Bigo Summer 2023 Amazing Summer Adventure" contest. Over a four-day period, these Idols will convene with fellow broadcasters and the larger Bigo user community in Phuket. And as befits the world's foremost live-streaming platform, they will share their travel tales with legions of global fans via the Bigo Live app.
The excitement commenced even before the official itinerary with a playful prelude on July 31st. In a riveting pre-trip event, users engaged in a guessing game, speculating the identities of the traveling Idols. Bigo awarded the first ten participants with the most accurate guesses special keepsakes, setting the tone for the days ahead.
Yet, this isn't just any travel expedition. Each Idol is poised to answer quirky questions, presented by Bigo's adept tour guides. These interactions aim to not just give insights into the Idols' personalities but also to infuse humor and mirth into the proceedings.
As an added layer of entertainment, exhilarating group games are on the cards. The Idols will lock horns in spirited contests, vying for delightful souvenirs courtesy of the BTC.
Adding a competitive twist, Bigo is rolling out a ranking board for the nine luminaries. Fans are encouraged to shower their favorite Idols with gifts, especially since Bigo harbors a grand surprise for the top three rankers.
To chronicle this adventure, the Bigo Live Vietnam Fanpage will present a 4-day diary, offering users a delectable mix of culinary delights, awe-inspiring locales, myriad cultural insights, and personal anecdotes from the Idols.
As August 8th looms closer, the anticipation for the 'Bigo Summer 2023 Phuket Adventure' is palpable. With the Idols leading the charge, this journey promises a trove of indelible memories and treasured moments.