Live streaming apps provides a great way to stream live video to your followers or watch other live videos on the go from anywhere in the world. So, it is never superfluous to install a good live streaming app in the phone. Today I will share a list of best live streaming apps in Indonesia.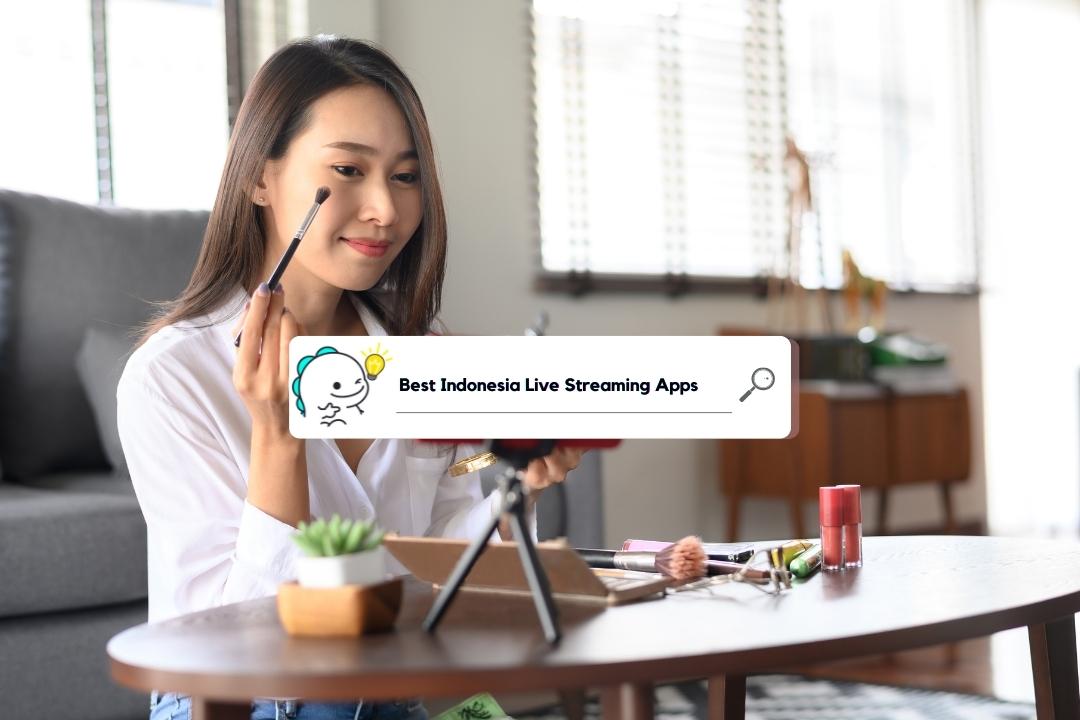 10 Most Popular Live Streaming Video Apps in Indonesia
1. BIGO LIVE
With more than 400 million users, Bigo Live is the most popular live streaming video app in Indonesia. If you are a person who likes to watch live streaming or looking to get into it as a sideline to earn money from home, then Bigo Live is a good option.
Basically, Bigo Live is a live streaming social network where you can use it to have a good time or show all your talents. Also, you can earn money on Bigo Live while enjoying your favorite things like playing games, watching movies, etc.
Bigo Live aims to be a platform where we can all show our daily moments; we can talk with our friends or have a good time with the people we invite live.


2. MLiveU
For the popular live streaming apps in Indonesia, it is impossible not to mention MLiveU.
MLiveU is an app where you can watch livestreams and interact with streamers. This app connects you to people who you can chat and even play fun games with.
3. Uplive
Uplive is a very popular social networking platform for live streaming. It allows you to showcase your talents, share your experiences, and even cooler, meet amazing people from all over the world.
Also, Uplive has a tag search feature that lets you find your favorite streams. In addition to specifying the gender and country of the broadcaster, you can also search for keywords such as "gentle" and "handsome", making it easier to find your favorite broadcasters.
Equipped with a translation function, there is no barrier to communicate with streamers who speak different languages.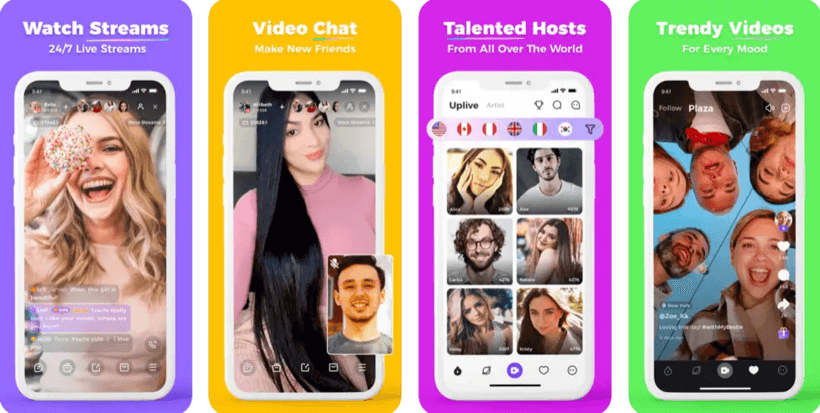 4. GOGO LIVE
GOGO LIVE, an entertainment video live streaming "Platform", is to provide live broadcasting service where users stream their own live video content or interact with the video streams of other users in real time. You can find all kinds of great content including talent performances, celebrity interview, online talk show, concert livestream, gaming, trivia games.
As a broadcaster on GOGO LIVE, you can create a fan community and be the Key Opinion Leader (KOL) in real time. As a fan, you can be part of a big fan community, get close to your favorite broadcaster. Interact and share memorable moments with the ones you have feelings for.
5. Yalla
Yalla is a great app for connecting to tons of people all over the world with text and live audio streaming. Thanks to this app, you can meet tons of new people and have interesting discussions in any of the live chat rooms you find here.
There are plenty of filters to help you find a good chat room on Yalla. For example, you can search for group chat rooms by country or topic. Once you're in one of these chat rooms, you can also have private conversations with any member of the group.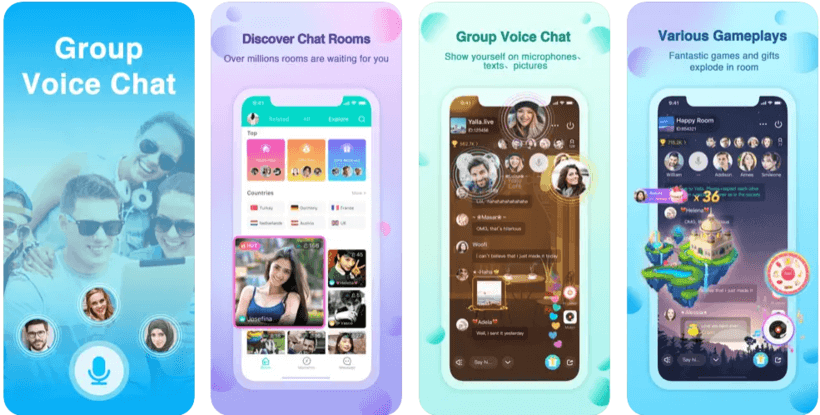 6. Facebook Live
Witnessing the growing trend of live streaming, the social media giant has launched its own Facebook Live platform within the Facebook ecosystem.
Facebook Live can be enable on profiles or pages. Also, it allows you to broadcast as a Facebook group or for events.
Being one of the most popular social networks in the whole world, Facebook Live has a big advantage thanks to its huge user base.
7. TikTok Live
You probably know TikTok best for its short and funny videos. It is especially popular among young people and features many dance and comedy sketches.
What you may not know is that you can also go live on TikTok. However, you must have at least 1,000 followers to do so. Also, while you can create a TikTok account at age 13, you must be at least 16 years old to live stream.
If you meet those requirements, starting your live stream is simple. Open TikTok and tap the center plus icon. Now you can add a title and apply any filters you want. Once you're ready to stream to your TikTok followers, tap the "Go Live" button.
8. Instagram Live
Another social network coming into the live streaming space is Instagram. Acquired by Facebook in 2012, this photo-sharing platform launched the Live Stories feature in late 2016, but launched globally in 2017. Again, live streaming on Instagram offers a big advantage as you can easily capitalize on your Instagram followers.
To get started, open Instagram and tap on the camera icon at the top. At the bottom of the screen, scroll to Live, then tap the red broadcast icon.
As you live stream to your social followers, they can leave comments that will appear on the video. You can also invite someone to join the live stream with you.
9. Nimo TV
Nimo TV is a live streaming app that focuses on gaming, featuring live streams of popular games like Mobile Legends and Free Fire. It also features interactive elements like virtual gifts and chat rooms, allowing users to interact with broadcasters and other users in real-time.
10. Mola TV
Mola TV is a sports streaming app that offers live streaming of sports events, such as football, basketball, and tennis. It also features other sports-related content like highlights and documentaries. Users can purchase subscription packages to access live sports events and other content.
Conclusion
Going live has never been easier and now you have many options. So, among the 8 best live streaming apps in Indonesia, which one are you interested in?