Live streaming apps continue to grow in popularity, thanks in part to how accessible they are. If you have a smartphone, you can broadcast your life to the world, whether you are cooking, playing games or just chatting happily with yourself.
Then, what's the most popular live streaming apps in Japan? Actually, live streaming apps that are popular in other courtiers might be not popular in Japan. So, in this article, we picked the best japanese live streaming apps.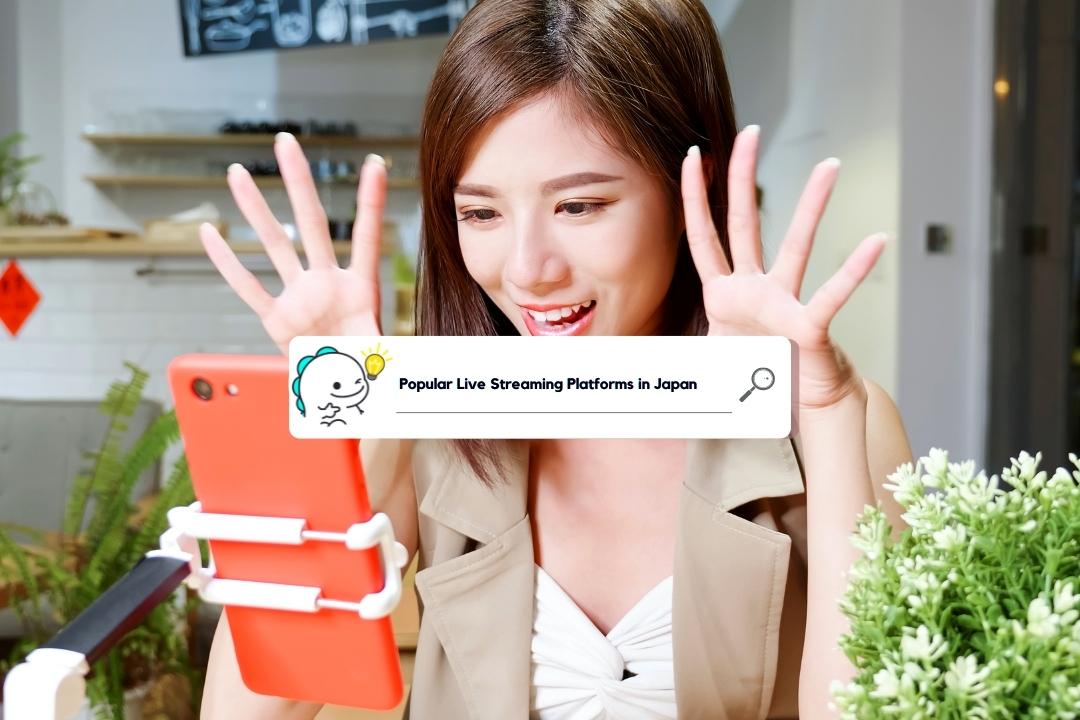 10 Best Live Streaming Apps in Japan
1. BIGO LIVE
BIGO LIVE is a live streaming app from Singapore. Various live streaming genres such as chat, music, dance, and games are available on the app. It's a global app that supports 150 countries around the world, including Japan, the United States, Europe, South Korea, and Southeast Asia. So, it is a good option for those who want to connect with people around the world.
There are various types of live streams on BIGO LIVE, such as singing, dancing, chatting and game streaming. You can also organize a multi-live room up to 12 people.


2. TikTok Live
TikTok has established its brand as a very intriguing social media platform with a community that has engaged the world with compelling and recommendable content. However, do you know that TikTok is also a popular live streaming platform in Japan?
Using TikTok as a live streaming video app is an efficient idea to showcase yourself and your brand to the world. With a very diverse market involved, you can interact with a community of talented content creators and attract followers all over the world.
3. Pococha Live
Pococha is a live streaming app for Japanese. In some apps, there are many foreigners and comments in English, but Pococha doesn't have that kind of thing, so it's safe for people who aren't good at English.
In Pococha, you can easily find the most popular streamers who are broadcasting at any given time. You can also send emojis, give likes and write any comments to the host.
What if you want to become a streamer on Pococha too? Don't worry, Pococha regularly holds "Poco Seminars" where you can learn live streaming skills. Depending on the level of the broadcaster, you can also give lectures and deepen your knowledge at round-table discussions. In this way, you can become a streamer easily.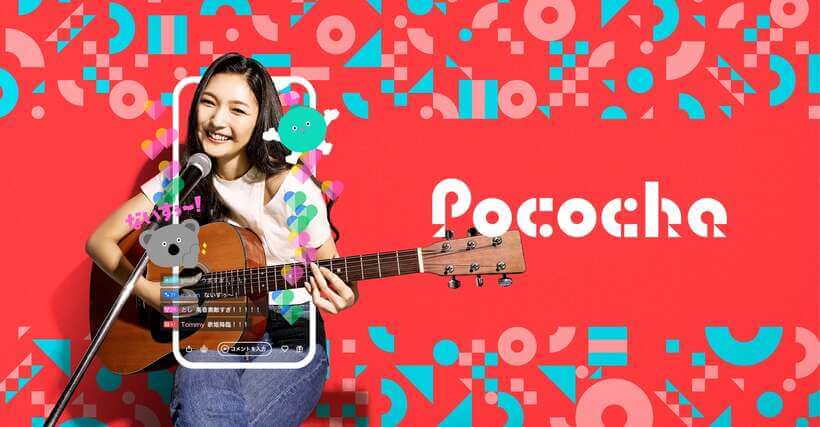 4. 17 Live
17 LIVE is Taiwan's first live streaming app. Now, this app is especially popular in Japan.
17 LIVE has many users of singers, talents, entertainers, and models, so it is a chance to see the true face of popular entertainers. Also, this live streaming app regularly hosts events and auditions in collaboration with entertainment companies. Users can participate and win cash prizes and even debut as singers.
5. Mirrativ
With the Mirrativ live streaming app, you can stream your games to viewers on Twitch and YouTube. Also, you can live stream everything you do on your phone and record your entire screen with it. The app supports RTMP and allows you to stream to multiple channels simultaneously. If you want to broadcast to your friends only, you can enable the private mode.
6. Showroom
Showroom is one of the Japan's most popular live video streaming apps. It allows you to follow all kinds of broadcasters since it has various kinds of content, such as music, humor or acting. Thanks to it, users can discover the talent of other people while interacting with them through live comments.
7. LINE LIVE
LINE LIVE is used by many celebrities, and since it is part of the LINE app that is used by most Japanese today, it can be said that the hurdles to getting started are low. You can live broadcast by yourself, and also view others live broadcasts on "LINE LIVE". By broadcasting, you can get cheer items, comments and hearts from the audience.
What makes Line Live standout is that you can produce your own live broadcast by using face sticker, named "LIVE Stickers" and fancy "Filters".
8. Hakuna Live
Hakuna Live is an interactive live streaming service, enabling anyone to freely participate in a live broadcast. In addition, since Hakuna is an app from South Korea, you can enjoy live streaming of K-POP idols and popular streaming in Korea. For that reason, it has also gained enthusiastic support from young people who like Korea.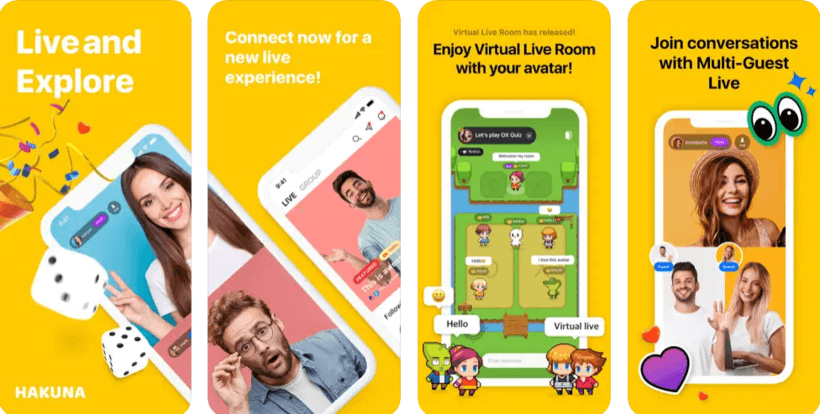 9. REALITY by Wright Flyer
REALITY is a Japanese-language app developed by the Vtuber studio Wright Flyer Live Entertainment (WFLE, a division of GREE) that allows viewing Vtuber-oriented livestreams, chatting and reactions/donating.
REALITY allows Vtuber performers to broadcast and interact with fans, who can comment as well as send free or paid animations and other gifts. Unlike apps where you're limited to viewing content, REALITY also allows you to create your own avatar.
Currently, REALITY has a roster of well-known Vtubers from Hololive and Nijisanji such as Tsukino Mito, Tokino Sora, Liz and Lita from KMNZ and Super Sonico, just to name a few.
10. TwitCasting
TwitCasting is a live streaming app that allows users to broadcast and watch live video content, including gaming, music, talk shows, and more. It also features social media and chat features, allowing users to interact with each other in real-time. TwitCasting also allows users to monetize their content through virtual gifts and other features.
Summary
You can stream your daily life or gaming videos on multiple platforms with these free live streaming apps in Japan. If you know of any other such apps, please let us know in the comment box below. I hope this article has helped you! Please share it with your friends too.