Do you want to arrange private internal company meetings in live? Or maybe you want to set up a private stream only your friends can watch? Or you're wondering how you can set up a fans-only stream?
Great! BIGO LIVE allows you to host a private live stream! You can "lock" your live streaming room easily. Making use of private live streaming, you can ensure that your live stream is secure and is available to the right audience.
Let's see how to set up a private room on BIGO LIVE.
How to Host a Private Live Stream on BIGO LIVE?
When you are prepared to go live, you'll see 3 icons under the "Title" which is your room's name. Click the "lock" icon on the right and you'll enter the Private Room.
The Private Room will not be seen or joined by any user unless invited.
In the Private Room, the host and viewers should comply with the local laws and regulations as well as Community Guidelines of BIGO Live. Actions can be taken if there are any violations.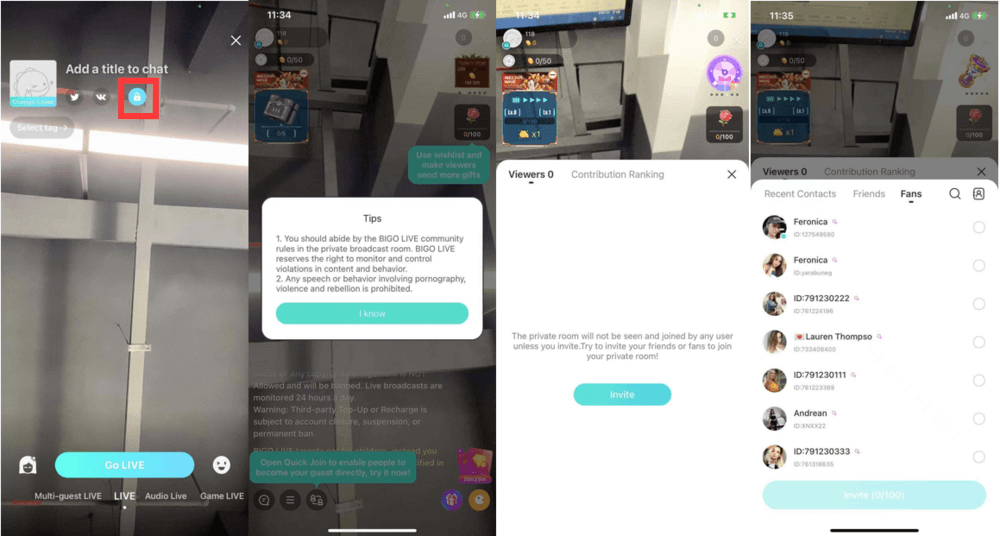 That's it!
Whether you want to host a private stream to their friends or most supportive fans or simply want to check your audio and video quality, BIGO LIVE's private room can help you.
🔥More Bigo Live Tutorials: