As a streamer, co-streaming provides an excellent opportunity to engage with your audience over shared interests beyond your usual content. By adding your personal touch to someone else's stream, you can offer a fresh and unique experience to your viewers.
In this short article, you'll learn how to co-stream on Bigo Live and engage with your audience.
How to Start Co-Streaming on Bigo Live?
1. When you are a host:
Click the Viewer's list on the top of the screen, choose your target viewer, and tap "Guest Live" in the viewer's profile card, then the co-streaming invitation is sent.
2. When you are a viewer:
Tap the "Folding button" next to the chat box, and then tap "Guest Live". The co-streaming invitation will be sent to the host.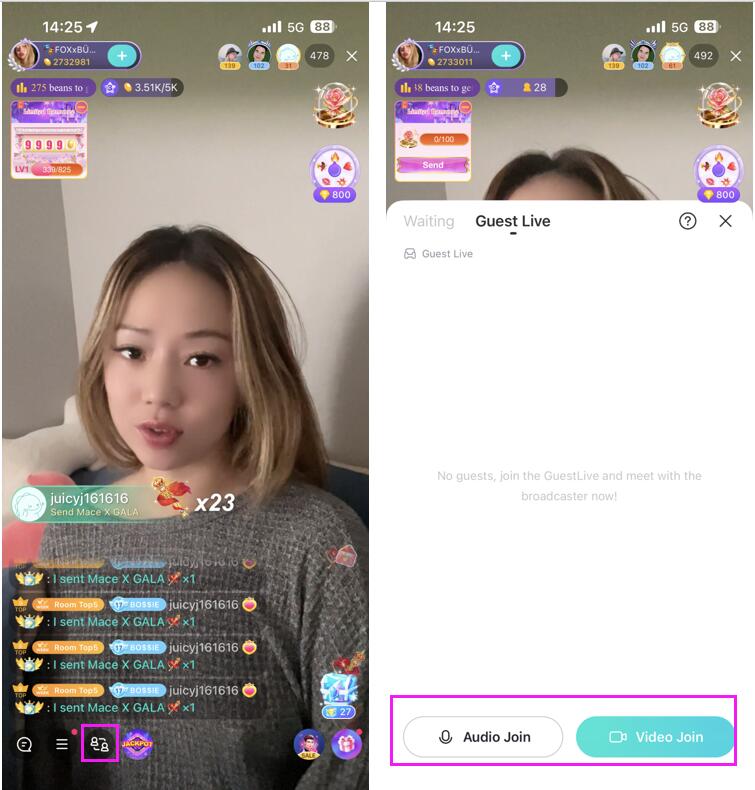 Co-Stream on Bigo Live to Engage Viewers
With the knowledge of how to co-stream on Bigo Live, you can immediately begin incorporating it into your streams.
No matter what type of content you stream, utilizing Bigo Live's co-streaming feature can be highly enjoyable and beneficial in maintaining viewer engagement.