February is a time when we celebrate the contributions made by Black Americans and reflect on how it has shaped society today. This year, Bigo Live will be commemorating Black History Month by giving Black Americans of the present a platform to be empowered. As a platform that celebrates the contributions of Black creators all year long, Bigo Live views Black History Month as an opportunity to only further amplify Black creators' voices.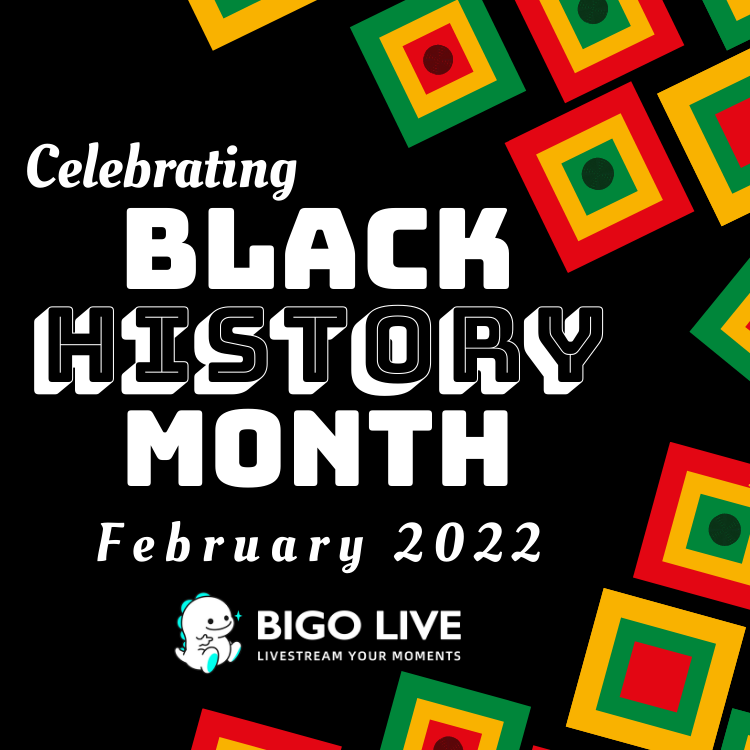 We kicked off the month by hosting a Live House live stream that featured black creators sharing their stories, discussing pressing social issues, lifestyle and professional best practices. Here we met BIGO user Sweets, who shared her dreams of creating a nonprofit that would allow rehabilitating prisoners to reunite with their families and formulate a plan to decrease their chances of returning to prison, all in an effort to fight mass incarceration rates in the black community. This is a shining example of the game changers in our community and the topics they want to help combat.
In addition to our Live House stream at the start of the month, we have put together an exclusive 1 – hour Livestream show airing on BIGO channel: BIGSEXYOFFICIAL on Feb. 17 at 7:00 p.m. EST / 4:00 p.m. PST where we will be showcasing black creators who own their own businesses. Hosted by BIGO ID: BIG SEXY, a lifestyle influencer who has been a great supporter of small black-owned businesses, this show will allow black creators with small businesses to present their product or service and have them reviewed by BIG SEXY. Some of the small business owners that will be a part of the live stream are Soulorb 8 (BIGO ID: TylerTheCreatHER) QueenVeesCosmetics (BIGO ID: IamRoyalty) and O'Neal Appeal (BIGO ID: Onealappeal), all of which have businesses touching fashion, beauty and cosmetics. This live stream will provide greater exposure to the black-owned business of today.
Having so many influential Black creators share their experiences on Bigo Live every day is an honor for us. We would not be the community we are without the contributions of its valued members, and we will continue to celebrate their achievements throughout the year.