Every October, communities around the world observe the effect breast cancer has had on their lives, as well as the lives of friends and family members. In addition, the month also serves to increase awareness of the disease and to raise funds for research into its cause, prevention, diagnosis, treatment and cure.
For the Bigo Live community, October is a time when creators come together and share their own experiences and stories with one another to show support of the cause and build a stronger bond within the platform.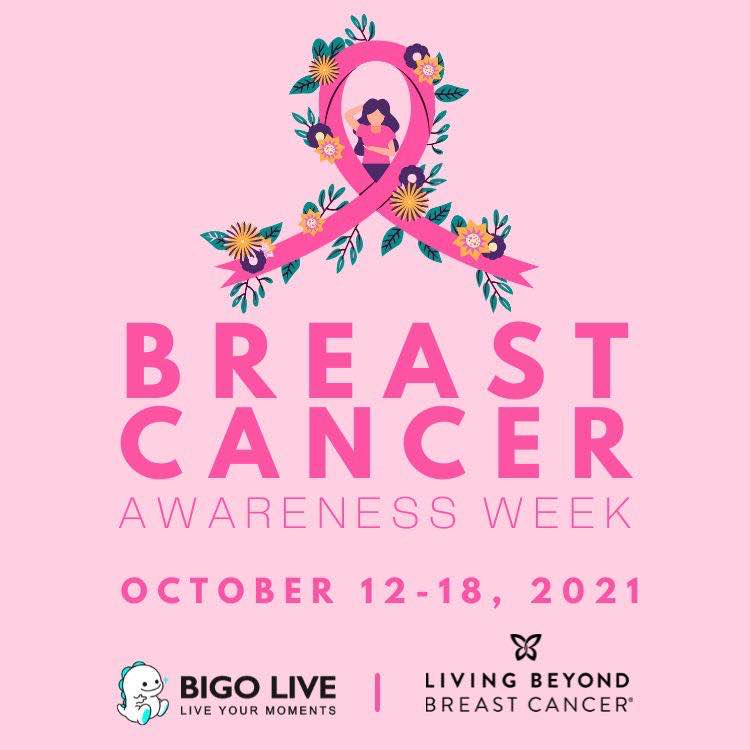 For the last two years, Bigo Live has partnered with a national nonprofit organization, Living Beyond Breast Cancer (LBBC), to support their mission to provide all people affected by breast cancer with a trusted source of information and community of support.
Through a national medical advisory board of leading oncologists and health care providers, LBBC delivers evidence-based information both in person and online to more than 600,000 women and men each year. This year, Bigo Live is proud to announce a $10,000 donation along with a live panel on October 18, that connects LBBC spokespeople with eight Bigo Live creators who have all been affected in one way or another by breast cancer. The live panel between Bigo Live and Living Beyond Breast Cancer will focus on survivor stories and ways to spread awareness and support.
"Living Beyond Breast Cancer is committed to creating a culture of acceptance—where sharing the diversity of the lived experience of breast cancer fosters self-advocacy and hope," states Jean Sachs, CEO of Living Beyond Breast Cancer. "Through the programs, services, and support we provide, and with the partnership with Bigo Live, we live our vision of a world where no one impacted by breast cancer feels uninformed or alone."
From sharing how self-exams can help catch cancer early to highlighting tips to regain a sense of normalcy while undergoing treatment, Bigo Live's breast cancer awareness panel is expected to bring many people together to share personal and meaningful stories.
To learn more about the important work Living Beyond Breast Cancer is doing, please visit www.lbbc.org.