The month of June in the United States is synonymous with the celebration of LGBTQ+ identifying individuals, appropriately named Pride Month. Across the country, the month-long celebration includes parades and festivals devoted to recognizing and affirming people of all sexual orientations and gender identities, but it also goes deeper than that.
Pride Month provides a platform for the LGBTQ+ community to raise awareness around important issues that often go unheard. For that reason, and to ensure our ever-growing community always has a voice, it is important for us to do something special to celebrate Pride Month.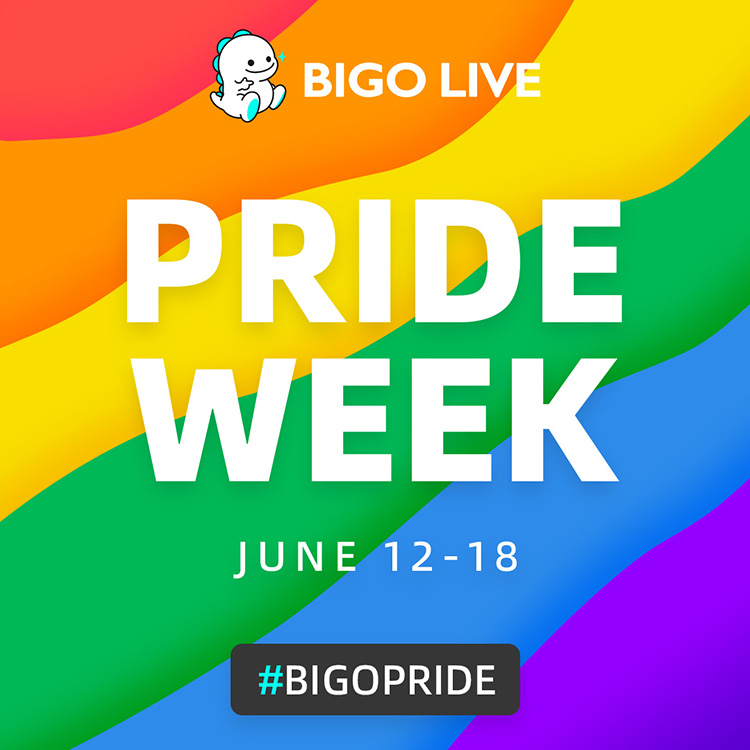 We are thrilled to present a multi-guest panel hosted by one of Hollywood's and Bigo's most vibrant creators, Jason Lee. Consisting of the streaming service's most notable LGBTQ+ creators, the panel will celebrate Pride Month by covering a variety of topics and speaking openly about LGBTQ+ issues and experiences. In addition, June 12-18 will be Pride Week on Bigo Live, casting a special spotlight on LGBTQ+ creators.
Bigo Live is also continuing its ongoing support of LGBTQ+ causes by making a $10,000 donation to a nonprofit social equality organization dedicated to ridding LGBTQ+ identifying individuals from disrespect, discrimination and violence.