At BIGO Live, breakthrough and innovation are among our core values, and we believe in supporting equal access to the latest advancements for all – especially when it comes to their health. That's why this Breast Cancer Awareness Month we are proud to announce a $10K investment towards Living Beyond Breast Cancer in support of their mission towards "a world where no one impacted by breast cancer feels uninformed or alone." These funds will help LBBC continue to address the needs of the ever-expanding group of individuals seeking treatment, information and a community of support.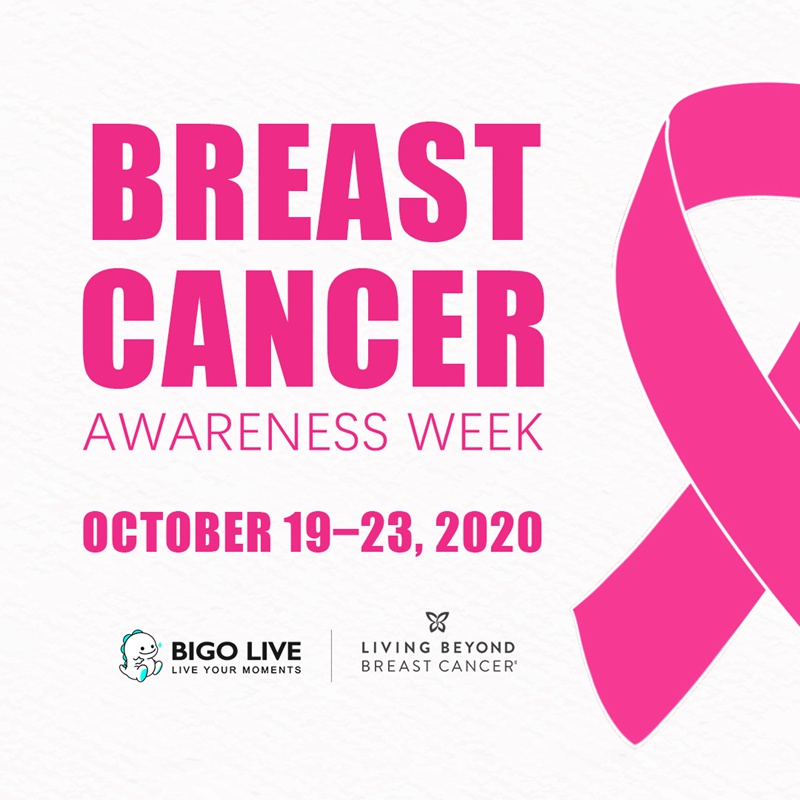 "We are so pleased that BIGO Live has come on as one of our corporate partners. This shows that they support the breast cancer community and are helping us make that road a little bit easier for the next woman who is diagnosed," said Jean Sachs, CEO of Living Beyond Breast Cancer. "This is especially important now as the community is facing incredible challenges getting quality care during this COVID pandemic."
Beyond this investment, BIGO Live proudly dedicated the week of October 19 to Breast Cancer Awareness through a series of in-app activations that provided a safe space for users to share stories and connect with others who've undergone similar experiences. The platform also featured a banner directing BIGOers to the Living Beyond Breast Cancer for additional resources.
BIGO has been blown away by the nearly 65K voices from across the globe who joined the conversation, sharing their own truths and words of wisdom as survivors, patients, caretakers, and allies.
"Creating communities is at the core of BIGO Live and we could not imagine a more meaningful community to bring together this month than the millions impacted by breast cancer each year," said Lynette Yang, Senior Director for BIGO Live Americas. "One of the things that makes BIGO Live so special is the diverse nature of our user-base, so Living Beyond Breast Cancer's commitment to diversity and inclusion really resonates with us. We're very proud to help support the important work they're doing."
To learn more about the important work Living Beyond Breast Cancer is doing, please visit www.lbbc.org