The higher level you reach in BIGO LIVE, the cooler medal you'll get and the easier it will be for you to be popular. Then, you may want to know how to quickly level up in BIGO LIVE. It doesn't take a rocket scientist to level up but there are some handy tips and tricks that you can try.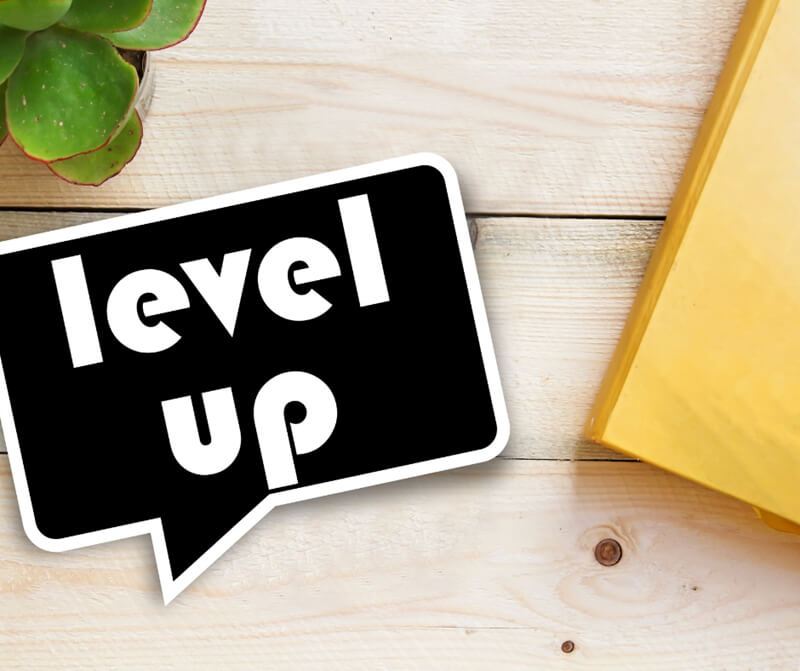 #Tip 1. Check in
You can level up by logging in every day. In this way, you can get up to 25 Exp. per day.
#Tip 2. Watch Live
To level up quicker, you can be more active on the platform. You can get up to 30 Exp. per day via watching wonderful shows.
#Tip 3. Share Live Rooms
If you encounter some amazing shows on BIGO LIVE, you can share the live videos with your others friends at BIGO or share it via Facebook, Twitter, etc.
#Tip 4. Send Gifts
The easiest and fastest way to level up is to send more gifts.
#Tip 5. Receive Gifts
The more gifts you received, the more Exp. you will gain. However, to receive more gifts, you may need to learn how to be more popular on BIGO LIVE at first.
#Tip 6. Accelerate
Advanced VIP can get accelerated upgrade privileges.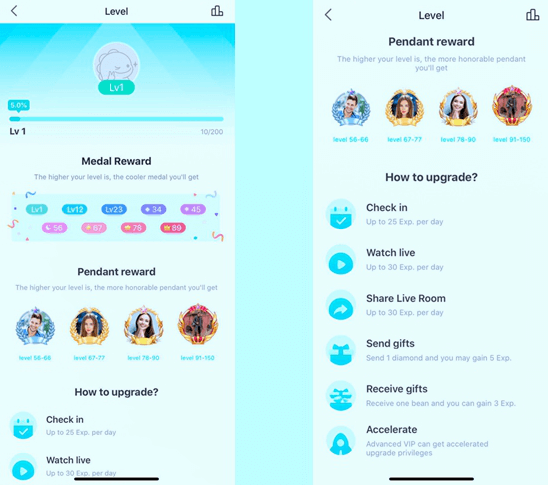 In conclusion, you can level up quicker by logging every day, watching more live videos and share them, sending and gaining more virtual gifts or to be the VIP.
🔥More Bigo Live Tutorials: