What began as an initiative to bring relief to many during a year filled with unprecedented circumstances now comes full circle as Bigo Live doubles down on its charitable giving. To close out this year, we are proud to announce a $100,000 pledge to charitable donations in 2021, including a variety of nonprofit organizations dedicated to social justice issues, supporting veterans, dispelling misconceptions about HIV/AIDS, and beyond.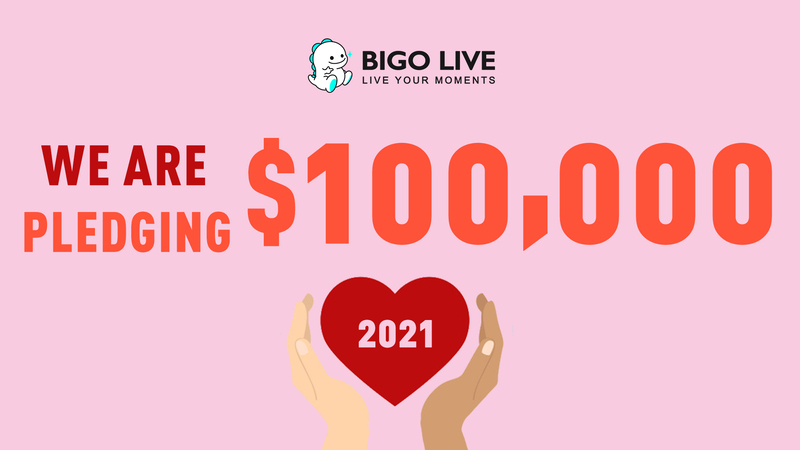 "We're so inspired by the way our users have come together to support each other during a very difficult year, especially with regards to participating in our programming surrounding things like pandemic relief and Black Lives Matter," said Lynette Yang, General Manager of Bigo Live Americas. "We know pairing this kind of programming with monetary donations to support the important work of nonprofit organizations is the best way to help facilitate long-term change. We're proud to pledge another $100,000 in donations during 2021 as we continue to prioritize social good and giving back to the community."
Here at Bigo Live, giving back is not just about monetary donations. In addition to the funding, we're launching a series of curated in-app activities dedicated to raising awareness about these crucial issues and uniting our global community. Our top priority has been, and continues to be, building communities and creating a safe space for users to express themselves freely while discussing important social issues. We are prouder than ever to continue our investment in these important causes and look forward to a brighter tomorrow in 2021.