There will be hardly any Indian youngster form 90's who is untouched by Amit Tandon's charismatic persona. Our favorite, Amit Tandon who won hearts of many as a finalist in Indian Idol, season 1 and needs no introduction has recently joined BIGO LIVE. Amit Tandon was much appreciated for his characters in famous Hindi TV shows, be it Prithvi Bose in Kaisa Ye Pyar Hai or Dr. Abhimanyu Modi in the television series Dill Mill Gayye.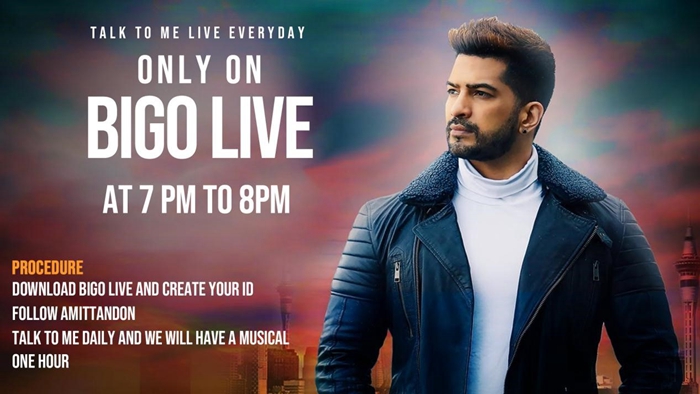 "Hey Fellows! It was wonderful journey working with television and I got so much love from all the audience out there. Suddenly I came to know about Bigo, India's No. 1 Live streaming Platform. Genuinely I had no idea how the audience would be and how they will support but when I joined the platform, I was immensely glad. The audience were so real and apart from that people here supported me and showered so much love. It was unbelievable and unexpected. The reach & audience that I got from Bigo is Tremendous! I really think, Bigo has provided dream life to so many people here. One can actually opt to take Bigo Live as their career. I am equally glad, to be the part of the platform and I really want to reach out to my fans and avail this opportunity to meet them virtually which would have not been possible otherwise. Happy to see platforms like BIGO LIVE, who are giving us a chance to connect to our fans who made us what we are today"
You can now catch Amit Tandon LIVE on BIGO LIVE from 7pm-8m on BIGO ID: AmitTandon and get to know him better!