At the very beginning, we want to tell the story that CJ Operamericano wants to share with her viewers and fans.

I moved to Los Angeles by myself when I was 19, 4 years ago! It was the scariest thing I've ever done in my life and I was so anxious every day at first as I had no funding, but I worked hard and made it work! I want to share this with my viewers because too many people are scared to take big chances due to self-doubt and fear, and I want to challenge those reading this to make that big move and better your life. Whether it's starting a new business venture, learning a new skill, going back to school, or chasing your dream, overcome your fear and you may be working your dream job and living your dream life as I am working hard to every day!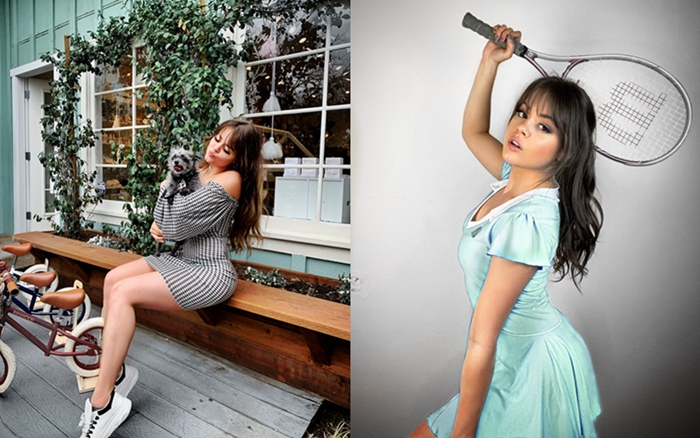 Here's the details of the interview with CJ Operamericano. You can follow her in BIGO LIVE or Instagram.
Q: Where are you from?
Los Angeles, USA
Q: What's your BIGO ID? *
Q: How did you hear about BIGO LIVE?
Kelsey Marie, one of my best friends!
Q: How long have you been a host in BIGO LIVE? *
Since December 11th, 2019
Q: Is this your full-time career? Or would you like it to be?
I still work another job to afford my apartment, but I would love for this to be my full time job.
Q: What's challenging about being a host in BIGO LIVE?
I wish that it was possible for more than 2 hours a day to be counted towards the monthly goal, as it is sometimes hard to find that many hours in one day when I'm traveling or working my other job. Some days I have an abundance of time, and I feel that my longer lives (3-4 hours) are more quality than the shorter, as the viewership grows and with it my energy and enthusiasm.
Q: Describe a typical day in your life.
I wake early and start with a healthy breakfast and taking care of my mini porch garden. Then I do my makeup and get to work, which is either livestreaming on BIGO, coordinating branded social media campaigns, creating comedy music or art content, or traveling somewhere to film new videos with other friends and creators. After a good day of content creation, I'll cook dinner with my boyfriend most nights, and then we play Fortnite with some buddies. I love reading and any form of being creative and try to factor these into any day, and loving getting outdoors to go to the beach or go on one of Los Angeles' many beautiful hikes!
Q: What was your dream job when you were younger?
To be a famous singer and help the world to smile a little more! I also wanted to work with animals.
Q: What are your goals for the future?
I have always loved to sing since I was a small girl. I am hoping to release a couple singles this year, and also hope to publish some children's books to pass onto my future kids! I also am working towards saving for my future wedding, as I come from humble beginnings and will be funding it myself.
Q: What advice would you give a new host, someone just starting out?
Find something that you enjoy doing for extended periods of time, and that you are good at, and share it with the world! If you don't enjoy what you're broadcasting about it, your viewers will be able to tell and will not enjoy your livestream. They may reconsider returning to your future lives. Be thankful for all of the support and kind words, your viewers like watching you live because they can participate! If you ignore nice comments, likes, and gifts, your engagement will be lower as they are looking to get rewarded for their support. Smile and thank your viewers for giving of themselves. Most of all, HAVE FUN! Your viewers are coming into your live to enjoy a slice of your fun life, and might be trying to forget about any problems they may be struggling with. They're looking for edification, not boredom or bad attitudes. If you have a high energy broadcast, you will attract more positive viewers and people will want to stick around!
Q: Anything you want to tell your fans?
I love you so much! Thank you to the OSquad for your daily inspiration, love and support. You make this so fun for me, and help me gain confidence every day. I can't tell you how grateful I am for each and every one of you, and especially to my admins. You know who you are 🙂
💕More Streamers' Stories
Download BIGO LIVE App!