Born in Canada, Jayne Cobain has been a host in BIGO LIVE 9 months. She joined BIGO LIVE somewhat accidentally when BIGO Team reached out to her and invited her to be a host in the platform. Since Jayne Cobain likes to travel, dance, talk and make online friends, she attracts many supporters (maybe you are one of the supporters too!!!) in BIGO LIVE.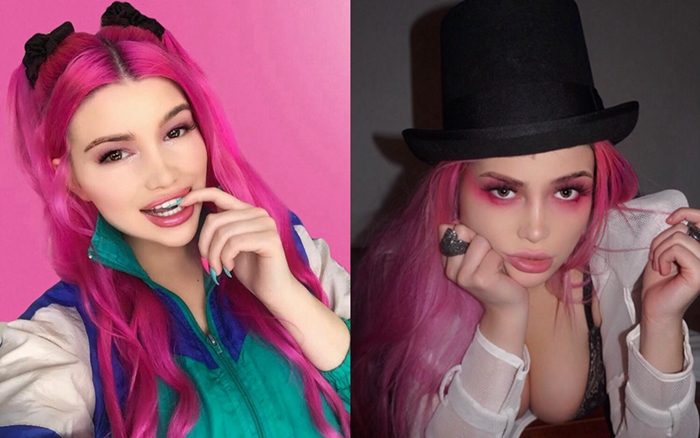 You can join Jayne Cobain's live stream here or search her BIGO ID: jaynecobain. You can also follow her on Instagram or YouTube to support her. Jayne Cobain is active on there all the time, so hit follow and never miss a post.
Here we take a short interview with Jayne Cobain.
Q:
What's your BIGO ID? *
jaynecobain
Q:
How did you hear about BIGO LIVE?
BIGO reached out to me and asked me to join their platform as a host.
Q:
How long have you been a host in BIGO LIVE? *
9 months
Q:
Is this your full-time career? Or would you like it to be?
I do stream every day and although Bigo keeps me very busy, I do have other roles.
Q:
What's challenging about being a host in BIGO LIVE?
The most challenging thing about Bigo might have to be the "trolls" haha aka people who spread negativity on the app/live-streams but with that being said, that is like anything social media related nowadays.
Q:
Describe a typical day in your life.
My life is definitely unpredictable, so you never know where I'll be. But I like to travel, dance, talk and make online friends 😂❤️ anything in between is just icing on the cake 🎂
Q:
What was your dream job when you were younger?
I had so many different dream jobs growing up. When I was a kid though I went back and forth between wanting to be an actress or a veterinarian. I loved animals and being in front of the camera😍 Both are still true🥰🙏🏼 When I got older I wanted to be a doctor because I loved science and math! I decided I only liked blood in horror movies though and wouldn't be able to handle it in real life. My next dream job was a fashion designer because I also love making clothes. I ended up going to school for fashion design and then for media. I now love having a job in social media and can't wait to see where it takes me. I love education and hope to always chase whatever dream occupation I have. Maybe one day I'll take on law school 😉
Q:
What are your goals for the future?
I'd love to continue my success on Bigo and keep breaking new personal records
Q:
What advice would you give a new host, someone just starting out?
My advice to any new host would be to take it day by day! Stream as much as your schedule allows and set goals for yourself! The bigger goals the better ❤️ There will be so many cool people you meet along the way, but there will also be people who are not so nice. As long as you remain true to yourself, work hard and treat everyone with kindness and positivity you will always succeed. Consistent streams will also allow you to build a more personal relationship with your viewers which is a win-win situation for both you and your future viewers 🥰
Q:
Anything you want to tell your fans?
Thank you so much to everyone who has supported my streams. I can't wait to see you at my next live ❤️
💕More Streamers' Stories
Download BIGO LIVE App!