Nikey Chawla, A Young Energetic & Ambitious Woman Of India. By Profession an Actress & Social Media Influencer having a big passion for creating lip-sync videos and Live streaming. As per her, "Thanks to the latest technology, we can connect with masses to classes and yes I have made myself popular among my viewers. They love my hosting and lip-sync talent". Yes I was born talented but I was not born drop dead gorgeous Girl, I CHOSE TO BE A WOMAN, I am today! Yes you heard it right, well I am INDIA's 1st Transsexual Model & Actress. I was born as a boy but a female would trapped into wrong body"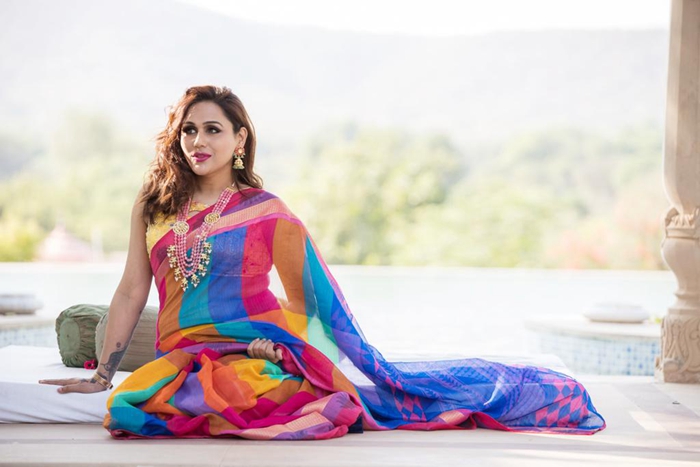 That's not the only talent which makes her SPECIAL. Her achievement in India makes her a Proud Woman.
Her childhood was full of confusions, assumptions, taunts, tears, heart break and loneliness. Was it her fault, that she was born into a WRONG BODY? No!
But there was only one thing which kept her going, her dancing & acting talent. She shares:
"Trust me that saved me from even committing suicide. In 6Th standard I decided that I want to be a woman completely, as I heard in USA they do sex change surgery. Imagine her plight, how hard and painful would it be to go against the nature and family and to get a sex change operation done.
She started my treatment in 2004 and finished the Pre-op treatment in 2004 only. But she waited 5 years for her parents' permission for the final Surgery.
She says, "It's not our parents and society's fault that they don't understand us. They don't know about what is this. Same happened with my family n relatives. They disowned me coz they assumed I will fell into bad company or do sex work and join transgender community. This is the problem with society that they don't know the difference. That's what clicked me and I decided to educate and be the example of my fellow TransGirls and transmen" I convinced my family in 2009 with my hard work n patience. And on 21st October 2009 I Became Me"….
Alongside various opportunities of television and modelling came to her. And in 2010 she did her first Ramp show in Delhi and became INDIA's 1st Transsexual Model.
"Aah I was so proud of myself that I created a HISTORY, I had forgotten the pain and struggle but didn't forget the lesson they gave me. So my journey started from then n still continues"
As an actor, she has done couple of tv shows and short films. Mtv Crunch, Mtv Ace of Space, Emotional Atyachar, Zindagi Live for IBN7, Dating in the dark, A Short film QAID by Nykaa are the few projects she has done so far. "I believe in Quality and not Quantity. I have been popular on social media. Dubsmash, Tiktok and Likee has given me popularity" And recently she has joined BIGO LIVE APP. It's been two month now and I am enjoying my journey on Bigo Live. People are loving my broadcasting. I wish to become an amazing host and make my fans and Bigo proud of me.
"I AM A WOMAN NOW AND I AM A PROUD ONE"
💕More Streamers' Stories