Liz Moonz is a yoga instructor in Miami, USA. She joined BIGO LIVE 1 year ago with a friends' recommendation. Her BIGO ID is 249344215. Plus, you can follow her on Instagram and Snapchat (@Liz_Moonz.)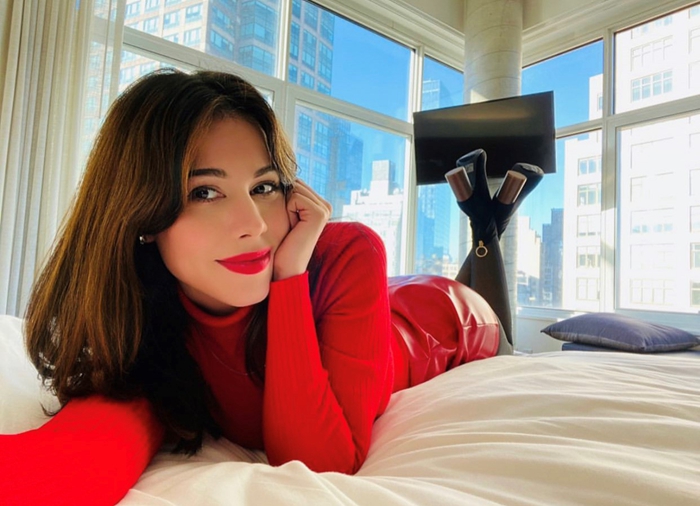 Here we take a short interview with Liz Moonz.
Q: Where are you from?
Miami, Fl., USA
Q: What's your BIGO ID? *
Q: How did you hear about BIGO LIVE?
A friend
Q: How long have you been a host in BIGO LIVE? *
1 year
Q: Is this your full-time career? Or would you like it to be?
No, I'm a yoga instructor. I've never really thought about it
Q: What's challenging about being a host in BIGO LIVE?
Dealing with the trolls I think it's the hardest part. You have to make sure that you understand and accept they're just jokesters and shouldn't be taken serious.
Q: Describe a typical day in your life.
First thing in the morning I pray and have gratitude for another day. Starting the day with a grateful heart is important for me. We take things for granted all the time. I put on the TV, play some music, put the volume all the way up, and I get ready for the gym. Sweat my behind off. Have a delicious lunch with a friend. Later run errands or work. Learn something new from a podcast. Work on current projects. Do a little candle light yoga. Finish the night with a good book or a Netflix series. 💁🏻‍♀️ Or finish with a good long board ride with my headphones just jamming out the night.
Q: What was your dream job when you were younger?
My dream job was to be a Doctor, but I grew more into the artistic world. It's where I'm most passionate and creative.
Q: What are your goals for the future?
To be happy with whatever I decide to do and who I decide to do it with.
Q: What advice would you give a new host, someone just starting out?
Just be yourself. There's nothing cooler than to see someone confident in who they are and sharing their light with others online. Connecting with one another. Have fun!
Q: Is there any other stories you want to share with your fans and BIGO?
I appreciate every single one of my supporters. They're like my buds online. They've made my day better many times before and sometimes even cheer me up when I get a bad haircut or something. Lol They've seen me go through some funny crazy stuff. Experiences we now share. Some embarrassing. Some funny and some so not great. I think they're supper cool to join me on here in this journey. So thank you. I love you guys❤️😘
Q: Anything you want to tell your fans?
Thank you for being so awesome! ❤️
💕More Streamers' Stories
Download BIGO LIVE App!