Magic is the most unbelievable thing ever. Whenever we watch a magic show, it leaves us wondering how did they do it. Bringing you a story of a magician cum mentalist & now a Bigo Live host who is one of the most prominent magicians of India and showcases mind reading demonstrations via Bigo App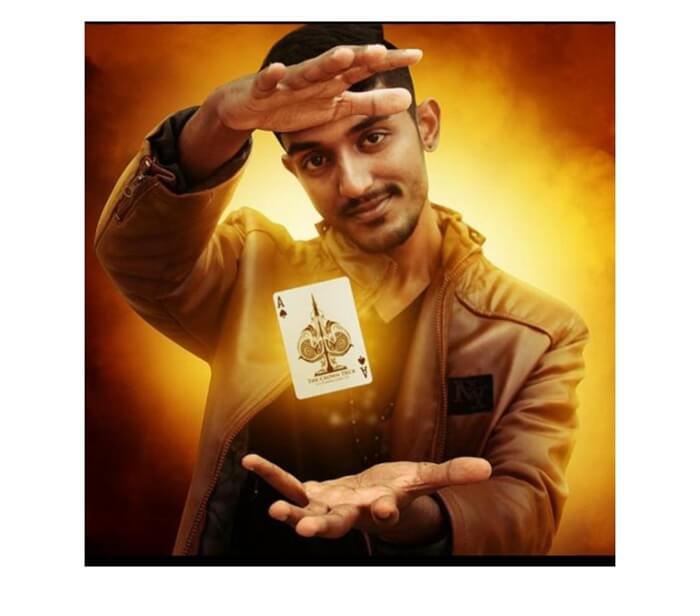 Meet, Magic Tamizha, from Chennai, India, who is just 21 Years old & performing magic & mentalism for the past 8 years. An Engineering student, who is also a professional corporate entertainer & performed in lots of corporate events (For Decathlon, Axis & SBI Bank, Astra Zeneca etc.) as well as private commercial gigs. Magic Tamizha is the only magician ever since who acted as a magician in the Tamil commercial movie called Cinderella. which is soon to be released.
His expertise lies in interactive close-up magic & dynamic mind reading! He specializes in close-up magic (magic in your hands) and mental illusions (he can tell what you think!)
He had developed his interest in magic since childhood. He used some tricks when he was just a child. As he grew up, his interest in magic grew as well. He read and learned through the books about magic. He also mastered the art of storytelling, which he could use during his gigs, by mixing Psychology of human mind and magic to one and making it an extraordinary art & that's how he became a mentalist who could read minds and perform magic. Initially, he faced a lot of challenges, as he was completely an amateur and a self-learner & used to spend loads of hours to master his magic craft. He kept on performing in small shows with meagre fees, so that at least he can support his family expenses.
Magic Tamizha belongs to a growing tribe of young magicians who have ditched classic Indian acts which used balls, hats and ropes for digital effects and instead focus on mind reading tricks and study behavior.
He wanted to try the online wave and that brought him to Bigo Live.
He Says "I have been performing for crowd, in college fest, at corporate gigs, but what next?? I feel live streaming Apps (due to ability to stream real time) have replaced assistants who would lie down on swords or help the magician as he pulled a rabbit out of a black hat. I feel those, who cannot afford tickets to enjoy magic shows, I can still reach out to them via Bigo App and continue to fascinate them. My dream is to showcase my magic skills to a global audience and make everyone believe that magic do exist and with Bigo I can do that just at sitting at my home. Isn't that magic itself? Moreover, magic has always been un-directional. I see a lot of youngsters, asking me questions and logics behind a particular trick, and two-way communication via Bigo helps me reach out to them. In India, till today the conventional careers are given much more weightage than magic. Even if I am able to inspire one person and turn him to a magician, my job is done"
Today, Magic Tamizha is performing all over India & is a renowned magician from South India who always perform magic with BORROWED things like coins, rings, glasses, pens etc., so it increases the trust factor of people. He has the ability to crack you phone PIN CODE & his magic acts with Rubik cube leaves the audience spellbound. He is one of the members of Tamil Nadu Magic Network (TMN) & Young Indian Magician Society (YIF)